Al-Haq Condemns IOF's Attack on Bir Zeit University
Al-Haq Condemns IOF's Attack on Bir Zeit University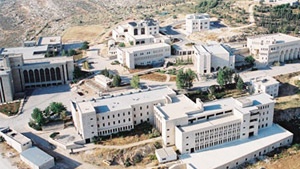 By raiding Bir Zeit University, Israel is in violation of its obligations under international humanitarian law (IHL), where educational institutions, including universities, are considered civilian objects that must be provided special protection. Additionally, this incident could be seen as an attack against Palestinian cultural property, given that in the Palestinian context, universities play an essential role in formulating and preserving Palestinian culture. Therefore, the IOF's attack on the University may constitute a breach of Article 27 of the Hague Regulations 1907, which states that all necessary steps must be taken in order to protect "buildings dedicated to religion, art, science..".
Further, under international human rights law (IHRL), Israel is in violation of the Universal Declaration of Human Rights, Article 18 of the International Covenant on Economic, Social and Cultural Rights, and Articles 19 and 21 of the International Covenant on Civil and Political Rights, which guarantee the right to education, peaceful assembly, and expression.
Al-Haq strongly condemns the IOF's attack that targeted the Bir Zeit University, along with all other attacks against Palestinian educational institutions. Al-Haq calls on the UN Special Rapporteur on the right to education to visit the Occupied Palestinian Territory and examine how the Palestinian right to education is impacted by the occupation.
- Ends -