Al-Haq Condemns Death Penalty Sentences in Gaza
Al-Haq Condemns Death Penalty Sentences in Gaza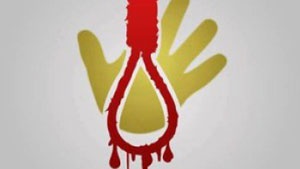 Al-Haq reaffirms the security apparatuses' role in pursuing those who allegedly committed criminal acts, including those accused of collaborating with the Israeli occupation, and brings them before the relevant judicial authority. At the same time, everyone has the right to fair trial guarantees as stated in the Palestinian Basic Law and the Code of Criminal Procedures, and international human rights treaties.
In light of this, Al-Haq calls on and reminds the authorities of the following:
To respect Article 109 of the Basic Law: "a death sentence pronounced by any court may not be implemented unless endorsed by the President of the Palestinian National Authority." Carrying out a death sentence against civilians without the endorsement of the President is a constitutional breach and is considered an extra-judicial killing, and a crime as per Article 32 of the Basic Law.

To respect and enforce constitutional and legal procedures relevant to the death penalty, enshrined in the Palestinian Code of Criminal Procedure No (3) of 2001, especially Article 408 that states that when the death penalty becomes final, the Ministry of Justice must submit the case file to the President immediately. Article 409 of the same code states that no death penalty shall be executed without the ratification of the President. The implementation of death sentences in violation of constitutional and legal procedures is unlawful.
Military prosecutors and courts operating in Palestine have no legal authority over civilians. Arresting civilians by the military prosecutor and bringing them before military court goes against Article 101(2) of the Basic Law which state that military courts have no jurisdiction beyond military affairs.
To abide by the international covenants that the State of Palestine acceded to, particularly the International Covenant on Civil and Political Rights (ICCPR), which, among other rights, warrantees the right to not be arbitrarily deprived of life.
Further, and in light of this, the State of Palestine must accede to the Second Optional Protocol to the International Covenant on Civil and Political Rights, aiming at the abolition of the death penalty. The State of Palestine should also finalize the Palestinian civil and military Penal Code in accordance with international standards, including by eliminating the death penalty from these codes.
Al-Haq condemns and rejects the death penalty sentence, and considers it a stark violation of the right to life. Al-Haq calls on the relevant stakeholders to achieve national reconciliation which will include unifying the judiciary system, guaranteeing its independence, and strengthening the rights and freedoms in the State of Palestine.