Al-Haq Sends Submission to Special Rapporteur on Discrimination in the Context of Natural Resource Extraction in the Occupied Palestinian Territory
Al-Haq Sends Submission to Special Rapporteur on Discrimination in the Context of Natural Resource Extraction in the Occupied Palestinian Territory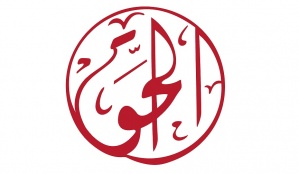 For decades, Israel, the Occupying Power, has exploited and extracted Palestinian water, minerals, mud, stone, and oil from the OPT, employing discriminatory policies, coupled with restrictions on Palestinian freedom of movement, access to and control over land and property – contrary to international human rights and humanitarian law, and constituting grave breaches of the Fourth Geneva Convention and internationally recognised crimes. The Israeli Civil Administration (ICA) continuously refuses to grant or extend licenses to Palestinian-administered quarries in Area C of the OPT, whereas it grants and extends licenses for Israeli-administered quarries therein. In addition, over the years, the ICA has closed down Palestinian stone quarries and confiscated equipment.
The submission highlighted Israel's expanding settlement enterprise in the West Bank, and its detrimental impact on Palestinian lives, livelihoods, and fundamental rights, including the right to self-determination and permanent sovereignty over natural resources. In addition, the submission elaborated on the role of Israel's dual-legal system and biased judiciary in obstructing Palestinian access to justice and remedy, and in fact in facilitating and reinforcing the commission of violations, including those involving unlawful extraction and exploitation of natural resources.
As part of the recommendations presented, Al-Haq called on the Special Rapporteur to:
Dedicate special attention to extractive industries in conflict-affected areas, including situations of occupation, given the lack of genuine and effective regulation mechanisms for corporations operating in such contexts, including those operating in the extractive industries;
Consider the discriminatory policies, practices and activities, facilitated by the State that holds effective control over occupied territory, and which benefit corporations in situations of conflict and occupation;
Highlight the role of UN Member States in upholding their responsibilities under international law to end such discriminatory policies in extractive industries, particularly in situations of conflict and occupation;
Urge States to provide the necessary guidance to corporations domiciled within their jurisdiction to respect human rights while operating abroad, especially in conflict-affected areas, in accordance with the UN Guiding Principles on Business and Human Rights;
Urge States to pursue accountability for those directly and/or indirectly involved in the development, facilitation, and implementation of discriminatory policies and practices, which rise to the level of grave breaches of the Fourth Geneva Convention and international crimes, including state officials, civilians, and corporate representatives;
Encourage corporations to conduct their due diligence when operating in areas of conflict and occupation in order to avoid complicity in grave breaches of the Fourth Geneva Convention and respect human rights standards; and
Support the publication of the UN Database on Business Enterprises with Activities in and Relationships with Israeli Settlements in the OPT, and encourage its continuity, as a preventive mechanism that establishes a significant normative development in the framework of business and human rights, including extractive industries, in contexts of conflict and occupation.
To read full submission, click here.