Al-Haq's Comments and Proposals on the Zero Draft Treaty
Al-Haq's Comments and Proposals on the Zero Draft Treaty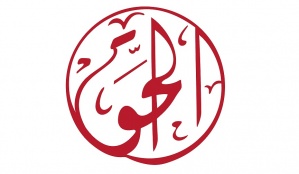 Al-Haq's submission presented recommendations and proposed amendments to various articles and provisions throughout the Zero Draft Treaty, primarily focusing on the insufficient attention given to conflict areas, including situations of occupation. The submission highlighted the importance of including further reference to international humanitarian law; liability for business enterprises; the protection of human rights defenders and the environment; as well as ensuring a gender-lens. Al-Haq further stressed on the necessity to address the ramifications of corporate activities on the fundamental right of peoples to self-determination and sovereignty over natural resources, particularly in situations of conflict and occupation.
Al-Haq considers the Zero Draft Treaty a crucial step towards ensuring corporate accountability and addressing the international legal framework's shortcomings in this regard, including in situations of conflict and post-conflict. The Treaty should address the unfair power imbalance between companies and rights holders and the lack of effective regulatory frameworks, especially in situations of conflict and occupation. In addition, the Treaty must prioritise affected communities and populations, at all times and within all contexts, against corporate abuse and involvement in breaches of international law, including those that constitute grave breaches and internationally recognised crimes.
To read the full submission, click here.
[1] United Nations Office of the High Commissioner for Human Rights, Open-ended intergovernmental working group on transnational corporations and other business enterprises with respect to human rights: Call for comments and proposals on the draft legally binding instrument, available at: https://www.ohchr.org/Documents/HRBodies/HRCouncil/WGTransCorp/Session4/Invitation_EN.pdf