EU leadership must put an end to its double standards and complicity in Israel's crimes against the Palestinian people
EU leadership must put an end to its double standards and complicity in Israel's crimes against the Palestinian people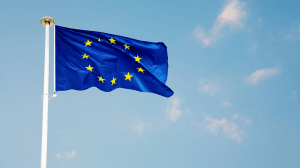 Palestinian civil society organizations urgently call on the President of the European Commission, Ursula von Der Leyen, and the President of the European Parliament, Roberta Metsola, and the European Union's (EU) leadership to demand Israel comply with its obligations under international law, to stop its deliberate targeted attacks on civilians and civilian infrastructure in Gaza, including with white phosphorus, to end all forms of collective punishment, to lift the 16-year-long illegal closure and blockade on Gaza, and to rescind the evacuation orders to over one million Palestinians. As a bare minimum, the EU must pressure Israel to facilitate the free passage of humanitarian consignments into Gaza for the immediate delivery of basic supplies necessary for the survival of the population, including food, water and medicine. The EU's double standards and support of Israeli crimes against the Palestinian people must end now.
On 7 October 2023, Israel launched a full-fledged military offensive on the Gaza Strip, aimed at erasing and reducing the territory to rubble. Under international humanitarian law, "the only legitimate object which States should endeavour to accomplish during war is to weaken the military forces of the enemy". In pursuing this aim, "the right of the Parties to the conflict to choose methods or means of warfare is not unlimited".
The resounding silence of the EU leadership on Israeli atrocities committed in Gaza and their blind support for Israel signals that the EU is green-lighting, enabling and encouraging Israel's military actions, which already may amount to war crimes, crimes against humanity, and incitement to commit genocide.
During a meeting of the Israeli government held on Saturday, 7th of October 2023, May Golan, Israel's Minister for the Advancement of the Status of Women, announced that: "All of Gaza's infrastructures must be destroyed to its foundation and their electricity cut off immediately. The war is not against Hamas but against the state of Gaza." Later that evening, Israeli Prime Minister Netanyahu declared: "I say to the residents of Gaza: get out of there now, because we will act everywhere and with all the strength."
These statements unequivocally underlie the intention—turned into action—to carpet bomb Gaza, one of the most densely populated areas in the world, treating the entirety of the territory as one single military objective in breach of sacrosanct principles of international humanitarian law. Palestinian civilians, including one million children, are trapped in Gaza, with no shelter, no food, no water, no electricity, and crippled infrastructure which may collapse at any moment.
And yet, despite blatant evidence of Israel's intention to perpetrate serious international crimes against Palestinian civilians in Gaza, the response of the EU and the majority of its Member States has been one-sided—to the point of complicity in Israel's international crimes. An unremitting international blind eye has been turned to the 2,215 Palestinians, including at least 724 children and 458 women, killed by Israeli attacks in Gaza, and to another 8,714 wounded with various injuries, including at least 2,450 children and 1,536 women. Entire Palestinian families have been wiped out. Dozens of bodies are still under the rubble and Israel has turned Gaza from an open-air prison into an open-air morgue.
President von der Leyen shared images of the Berlaymont building, which houses the headquarters of the European Commission, lit up with the colours of the Israeli flag, while announcing her support for the right of Israel to defend itself- "today and in the days to come" and that "[t]he European Union stands with Israel". At the time of writing, President von der Leyen has not written a single statement calling on Israel to comply with its international legal obligations or denouncing the blatant international crimes committed by Israel in Gaza. Similar unilateral support was shown by the President of the European Parliament, Roberta Metsola and by several EU Member States.
On 9 October 2023, Yoav Gallant, Israel's Minister of Defense, stated: "We are imposing a complete siege on [Gaza]. No electricity, no food, no water, no fuel – everything is closed. We are fighting human animals, and we act accordingly". This statement, which includes genocidal language dehumanizing the Palestinian people as "human animals", should put the international community on notice of Israel's incitement to commit acts of genocide, and trigger a strong EU response in terms of its international law duty to prevent.
On 19 October 2022, while addressing the European Parliament, von der Leyen said: "Russia's attacks against civilian infrastructure, especially electricity, are war crimes. Targeted attacks on civilian infrastructure, with the clear aim of cutting off men, women, children of water, electricity and heating with winter coming—these are acts of pure terror. And we have to call it as such". No similar declarations were made with respect to Israel's cutting off electricity, food, water, fuel, and medicine to Gaza. This stark disparity underscores the European leadership's shameful double standards, which seemingly regards Palestinian lives as second-class, entrenching the apartheid reality.
On 13 October 2023—the same day Israel demanded over one million civilians in northern Gaza evacuate their homes towards areas south of Wadi Gaza—Ursula von der Leyen and Roberta Metsola met with the Israeli leadership. As thousands of Palestinians were forced to leave their homes, in what is the largest forced displacement since the 1948 Nakba, the EU leadership were photographed shaking hands with Israeli President, Isaac Herzog.
We recall that earlier this year, Ursula von der Leyen celebrated Israel's independence day using racist tropes, denying the Palestinian Nakba, the mass ethnic cleansing of Palestinians which paved the foundation for the State of Israel. Yet again, as a present-day Nakba unfolds before our eyes, President von der Leyen is not just ignoring it, but facilitating it through her statements and presence in the region.
For decades, our organizations have called on the EU to impose sanctions against Israel, pursuant to the EU Global Human Rights Sanctions Regime, for its for its accumulating crime against Palestinians, including wilful killing, arbitrary mass arrests, administrative detentions without due process, property appropriation, destruction, forcible transfer, settler transfer in, collective punishment, persecution, and apartheid amongst others. All our calls remain unheeded. Yet, less than 48 hours after the beginning of Israel's onslaught in Gaza, EU Commissioner Varhelyi unilaterally and arbitrarily announced that the European Commission intended to cut its aid to the Palestinians living under Israeli military occupation in the Gaza Strip and the West Bank, including East Jerusalem. This statement was later retracted by HRVP Borrell. However, other EU Member States have individually decided to cut, review, or suspend aid—including Germany, Sweden, Denmark, and Austria.
We demand that the President of the European Commission, Ursula von Der Leyen, and the President of the European Parliament, Roberta Metsola, fully denounce Israel's indiscriminate military reprisals against Palestinian civilians and civilian objects in Gaza, and intervene to protect the Palestinian people against Israel's incitement to genocide.
European leaders must firmly pressure Israel, the Occupying Power, to respect its obligations under international law, including ensuring the vital supply of water, gas, fuel, electricity and basic supplies to Palestinians in Gaza, and to cease any attack on civilians and civilian facilities. European leaders also have a duty to hold Israel accountable for its violations of international law and collective punishment against civilians, including by publicly and unconditionally supporting the current investigation carried out by the Prosecutor of the International Criminal Court.
​​For violence to end, European leaders must address and eradicate the root causes of the ongoing violence, namely, Israel's seven-decade-long settler-colonial enterprise and oppression of the Palestinian people. The Israeli military must fully, unconditionally, and immediately withdraw from the occupied Palestinian territory, as mandated under numerous UN Security Council and UN General Assembly resolutions. The EU must intervene to ensure that Israel dismantles its discriminatory apartheid regime, including by rescinding all discriminatory laws and facilitating the right of return and to self-determination of the Palestinian people.
Signatories:
Al Mezan Center for Human Rights
The Palestinian Institute for Public Diplomacy (PIPD)
Bisan Center for Research and Development
Union of Agricultural Work Committees (UAWC)
Health Work Committees (HWC)
Addameer Prisoner Support and Human Rights Association
The Palestinian Initiative for the Promotion of Global Dialogue and Democracy - MIFTAH
Al-Haq, Law in the Service of Man
Defense for Children International – Palestine
The Palestinian Centre for Human Rights
Women's Centre for Legal Aid and Counselling – WCLAC
The BDS (Boycotts, Divestment, Sanction) movement