Al-Haq Calls for International Investigation into Attacks in the Occupied Palestinian Territory, including attacks on Journalists, Media Buildings and Civilian Infrastructure
Al-Haq Calls for International Investigation into Attacks in the Occupied Palestinian Territory, including attacks on Journalists, Media Buildings and Civilian Infrastructure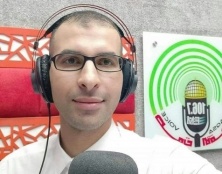 The ICRC in an interview, observe that: "It is often said that the first casualty of war is truth. Accurate, impartial media reports conveyed from conflict zones serve a fundamental public interest: in the information era, images and news can have a decisive impact on the outcome of armed conflicts. As a consequence, the obstruction of journalistic tasks in times of armed conflict is alarmingly frequent. The spectrum of interference is wide: it ranges from access denial, censorship and harassment to arbitrary detention and direct attacks against media professionals".
Israel's policies and practices of silencing journalists, was evident in Jerusalem, when Al-Haq documented Israeli Occupying Forces (IOF) attacks and injury of journalists Assaid Amarna, Abu Armila Brigade, Fatima al-Bakri, and Maysa Abu Ghazaleh, when the IOF threw sound and gas bombs inside the Dome of the Rock Mosque and attacked worshipers in the Al-Aqsa Mosque, firing tear gas, sound and rubber bullets, at 8:15 am on 10 May 2021. Two days later, at 3:00 pm on 12 May 2021, IOF soldiers arrested the journalist Hazem Nasser while he was passing through the Annab military checkpoint, back to his home in the Shweika suburb north of Tulkarm.
It was further evident from Israel's Ministry of Defense banning of journalists from entry into the Gaza Strip through the Erez crossing from 11 May 2021, until further notice.
The Palestinian Ministry of Health, reported 227 Palestinians including 64 children had been killed and 1,620 wounded as of 6:00 pm on 19 May 2021, during Israel's aggression on the Gaza Strip. By 14 May, the Palestinian Centre for Human Rights had documented that "17 media offices, including 4 news agencies, were destroyed in IOF air strikes and three journalists sustained wounds as they were covering the security developments in the Gaza Strip despite them wearing clearly marked and identifiable PRESS vests".
The following section includes non-exhaustive Al-Haq documentation incidents of IOF attacks on the civilian commercial buildings including media offices, and the killing of journalist Yusef Muhammad Abdul Qadir Abu Hussein, 32 in the Gaza Strip.
1. Targeted Attack on Al-Jalaa Building
On Saturday 15 May 2021, the Israeli Occupying Forces (IOF) targeted the 12-storey Al-Jalaa building, located on Al-Jalaa Street next to the Watan Tower in the center of Gaza City. The building notably comprised 60 residential units, and housed the Gaza headquarters of the Associated Press, Middle East Eye and Al-Jazeera.[1] The owner of the tower was notified one hour before the attack by the Israeli Intelligence Services, that the tower would be destroyed and that the building needed to be evacuated.[2] Israeli warplanes bombed six missiles, at approximately 3:15 pm at the Al-Galaa Tower, consisting of 12 floors, including six floors containing residential apartments, and six floors containing commercial offices, which caused the complete destruction of the tower, and severely damaged homes and neighbouring commercial buildings in the vicinity of the tower
2. Indiscriminate Destruction of Media Buildings
At approximately 6:30 pm on Wednesday 12 May 2021, in Al-Rimal, Gaza city, Israeli warplanes bombed, with about 10 missiles in a row, and completely destroyed the 14-storey Al-Shorouk Tower, while damaged a large number of commercial buildings, including the Khayal Mall and Capital Mall. The Al-Shorouk tower contained dozens of offices, clinics, private companies, press and media institutions.
Two days later, on 17 May 2021, at approximately 5:10 pm, the IOF targeted and bombed the 6-floor Mashareq building of the Ministry of Endowments and Religious Affairs, near Ansar South Junction, west of Gaza City, housing the Mashareq Media Company, amongst others.[3] The initial bombardment severely damaged the architecture and a second bombing at approximately 1:35 at dawn on 18 May 2021 resulted in its complete destruction.
In a similar operation at approximately 6:45 pm on Monday, 17 May 2021, Israeli warplanes targeted - without prior warning - the last three floors of the six-floor Ghazi Shawa building, in the middle of Al-Wehda Street in Al-Rimal neighborhood in Gaza City, containing offices for media institutions and commercial companies, amongst others.[4]
At approximately 4:30 on Wednesday, 19 May 2021, Israeli warplanes targeted, with three successive rockets, without prior warning, the fourth and fifth floors of the home of the Muhammad Abdel Qader Muhammad Abu Hussein, 63, consisting of 5 floors on an area of ​​120 square meters, and located on Al-Galaa Street near Sheikh Radwan Junction, north of Gaza City. Yusef Muhammad Abdul Qadir Abu Hussein, 32 a journalist who works as a broadcaster for the local Voice of Al-Aqsa radio station, a husband and father of three, was killed in the attack. The bombing caused the entire two targeted apartments to be destroyed, while the third missile fell below the house and destroyed three civilian cars that were parked below.
3. Protection of Media Property under International Humanitarian Law
The protection of media personnel and structures is well-entrenched in both the Additional Protocol I to the Geneva Conventions and customary law.
International humanitarian law treats media buildings as civilian objects, therefore falling the protective scope of Article 52(1) of Additional Protocol I, which stipulates that "civilian objects shall not be the object of attack or of reprisals […]."[5] Article 52(2) of Additional Protocol I further prescribes that "attacks shall be limited strictly to military objectives […] which by their nature, location, purpose or use make an effective contribution to military action and whose total or partial destruction, […] in the circumstances ruling at the time, offers a definite military advantage."[6] However, under Article 52(3) of Additional Protocol I, whenever there is a doubt on "whether an object which is normally dedicated to civilian purposes […] is being used to make an effective contribution to military action, it shall be presumed not to be so used."
In this regard, the destruction of Al-Jalaa building may be considered as lawful strictly if its targeting provides a well-founded military advantage. Suspicions alleged by and exploited by Israel that Al-Jalaa building was used as a military intelligence office and weapons development center remains to be evidenced and ascertained, therefore providing a military advantage by "nature."[7] United States Secretary of State Antony Blinken has announced having received evidence on part of the Israeli intelligence confirming the allegation, but information channels remain opaque and untransparent. Even if these allegations were to be proved true following further investigations, the targeting of Al-Jalaa building by IOF would still not meet the requirement of "definite military advantage," as a military attack may only be legitimate if concrete and direct.[8]
Further Al-Haq notes that due to the concentration of civilians and civilian objects, the attacks damaged and in some cases completely destroyed high rise civilian infrastructure, including the 14-storey Al-Shorouk Tower, the 12-storey Al-Jalaa building, the 6-floor Mashareq building, the 6-floor Ghazi Shawa building, and the 5-floor Abu Hussein building leading to the death of Yusef Muhammad Abdul Qadir Abu Hussein, 32 a journalist, indicating that the IOF may have engaged in excessive and indiscriminate attacks.
As such, the military advantage deriving from the attack should be "weighed against the civilian losses and damage which could result."[9] In the conduct of hostilities, the IOF must abide by the principle of proportionality, enshrined in Article 51(5)(b) and customary law.[10] Media workers and structures are civilians and civilian objects play an essential role in the realization of the right to freedom of expression, as protection under Article 19 of the International Covenant on Civil and Political Rights (ICCPR) and Article 19 of the Universal Declaration of Human Rights. The right to a "free, uncensored and unhindered press or other media"[11] being necessary in any society, access and operation within a conflict-affected site should not be subject to restrictions afforded under Article 19(3) of the ICCPR.[12] Taken altogether, the targeting of Al-Jalaa building cannot be considered to satisfy the principle of proportionality between the sought military advantage and the actual civilian loss with regarding to the freedom of expression and opinion.
The targeting of media offices, whether directly or as collateral damage, cannot be distinguished from a willingness to silence opposition media and voices expressing against IOF's crimes committed against civilian population in the Gaza Strip. Such strategy on part of Israel is not without precedent. Already in 2014, during 'Operation Protective Edge,' the Israeli Minister for Communications had recommended to the Cable and Satellite Broadcasting Council to censor the diffusion of Al-Jazeera for the duration of the military offensive, accusing the media outlet of being biased.[13]
Conclusion and Recommendations
Especially in times of hostilities, the protection of journalists and media outlets in the pursuance of their office is all the more crucial. Media ensures the provision of quality and reliable information, helps combat war propaganda, and provides supportive evidence in the prosecution of war crimes before international tribunals.[14]
The critical role of journalists as human rights defenders is explained by the Office of the UN High Commissioner on Human Rights, where "many journalists do act as defenders, for example when they report on human rights abuses and bear witness to acts that they have seen".
Israel's policies of systematically and unlawfully targeting journalists and media buildings were previously evident during the 50-day military offensive on the Gaza Strip in 2014. At the time, Al-Haq documented the killing of eight local and foreign journalists[15], in air strikes on press marked cars, and a pattern of indiscriminate attacks perpetrated against media buildings, including press offices in al-Jawhara, Al-Jazeera offices, Al-Wattan Voice TV, and Al-Aqsa TV.[16]
Similarly, following attacks on journalists during the Great Return March in 2018, the UN Commission of Inquiry found that: "Customary and conventional international humanitarian law requires that medical personnel be respected and protected. Similar protection is afforded to journalists and children who do not take part in hostilities. The commission found that the Israeli security forces shot paramedics, journalists and children who had not lost their protected status; Israel is thus in violation of international humanitarian law".
It is highly suspected that the direct targeting of Al-Jalaa building does not comply with basic principles of humanitarian law, including the principle of proportionality in military attack, and the principle of distinction between civilian and military objects. Further attacks on high rise buildings such as the Al-Shorouk Tower, Al-Jalaa building, Mashareq building, Ghazi Shawa building and Abu Hussein building resulting in excessive damage to civilian objects and incidental loss of life, amounts to an indiscriminate and therefore unlawful attack. Its bombing may constitute a war crime under Article 8(2)(b)(ii) of the Rome Statute of the International Criminal Court that prohibits "intentionally directing attacks against civilian objects, that is, objects which are not military objectives."[17]
Al-Haq calls for:
United Nations States to condemn Israel's unwarranted targeting of media buildings, notwithstanding their protected status under international humanitarian law, and to pressure Israel to urgently and immediately treat media personnel and media buildings as protected civilians and civilian objects, and respect their humanitarian immunity;
The establishment of an independent commission of inquiry under the umbrella of the Human Rights Council to investigate into Israel's indiscriminate and systematic attacks on Gaza, including the targeting of Al-Jalaa building, and addressing and determining its criminal responsibility.
---