On World Health Day, Al-Haq Recounts Israel's Systematic Denial of Palestinians' Right to Health
On World Health Day, Al-Haq Recounts Israel's Systematic Denial of Palestinians' Right to Health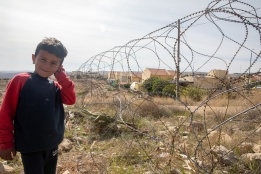 On World Health Day, Al-Haq draws attention to the lives of Palestinians who are systematically targeted by Israel's unlawful policies and practices, embedded in Israel's settler colonialism and apartheid regime over the Palestinian people as a whole. These policies, ranging from collective punishment to excessive use of force to arbitrary detention and torture to widespread demolitions, repeatedly impact the physical and mental health of Palestinians in the Occupied Palestinian Territory (OPT), in violation of Israel's legal obligations to respect, protect, and fulfil the rights of the protected Palestinian population, including the right to the highest attainable standard of health.
Living under Israel's settler colonial and apartheid regime for 72 years, Palestinians on both sides of the Green Line, and Palestinian refugees and exiles abroad, who have been denied the right of return to their homes, lands, and property by Israel since 1948, have been systematically fragmented, isolated, and oppressed. At a time when Israel is one of the courtiers leading global position in per capita COVID-19 vaccinations, with nearly 60 percent of its population fully vaccinated, Palestinians continue to be exposed to the spread of the pandemic while struggling to mitigate its impact amidst a de-developed healthcare system that is on the verge of collapse.
Under the theme for this year's World Health Day "Together for a fairer, healthier world", the World Health Organisation aims to address and tackle health inequities, and "calls for urgent action to eliminate health inequities and mobilize action to attain better health for all and leave no one behind". Towards obtaining this goal, Al-Haq reaffirms that the international community must address the root causes of the prolonged denial of Palestinian rights, including the right to health, and stresses that accountability is crucial for achieving justice.
On this day, Al-Haq draws attention to all Palestinians who were killed because of Israel's discriminatory permit system that causes systemic denial of urgent and lifesaving care for thousands of Palestinians. Al-Haq reminds the international community of the cases of nine-day-old infant, Anwar Muhammad Harb, and eight-month-old infant, Omar Ahmad Yaghi, from the Gaza Strip, both of whom passed away in June 2020, after being systemically denied access to urgent and potentially lifesaving treatments.
On 13 June 2020, Anwar was born with a heart disease and was assisted, since birth, by an artificial ventilator. On 21 June 2020, Anwar received a medical referral from the Palestinian Ministry of Health to receive treatment at Al-Makassed Hospital in occupied East Jerusalem and was expected to be taken to the hospital by ambulance the next day. At approximately 12:15 pm the following day, the Israeli occupying authorities approved the request made by Anwar's family. Consequently, Al-Makassed Hospital attempted to contact the Palestinian Authority's health coordinator in the Gaza Strip to coordinate the transfer of Anwar by ambulance from the hospital in Gaza to Beit Hanoun checkpoint, and then from the checkpoint to Al-Makassed Hospital. At 4:15 pm that same day, Anwar's father informed Al-Makassed Hospital that his son had passed away.
Shortly following his birth, Omar was diagnosed with congenital coronary arteries anomalies and cardiac valve anomaly. Omar's family was able to obtain an approval for his treatment in Sheba Medical Centre in Israel. While the Israeli occupying authorities have approved Omar's permits three times prior, they have continuously delayed the approval and issuance of the permits needed later when his doctor decided he needed to undergo urgent heart surgery. The delay in issuing the permits forced Omar's family to miss multiple scheduled medical appointments. Amidst these delays, Omar's health continued to deteriorate, until his death was pronounced on 18 June 2020.
On this day, Al-Haq remembers all Palestinians killed and injured by the Israeli occupying forces, and their unlawful and brutal conduct, carried out with impunity. We recall the case of Yasser Abd al-Rahman Murtaja, a 31-year-old Palestinian photojournalist who was shot by the Israeli occupying forces, in the abdomen, as he was covering the Great Return March. At the time he was shot, Yasser was wearing his distinctive journalists' outfit, including the blue vest with "PRESS" written on it and a blue helmet. On World Health Day 2018, Yasser was pronounced dead, as a direct result of Israel's deliberate indiscriminate and excessive use of force, and shoot to kill policy.
Today, Al-Haq also recounts the conditions that Palestinian political prisoners and detainees endure inside Israeli prisons and detention centres, including torture and systemic medical negligence. 36-year-old mother of one, Israa Ja'abees, was detained on 11 October 2015 as she was returning to her home in Jerusalem after visiting her husband's family in Jericho. As she was close to al-Z'ayyem military checkpoint, a faulty cooking gas cylinder in her car burst into flames. Severely wounded in the blaze, Israa suffered first, second and third-degree burns on some 60 per cent of her body, including wounds to her face and hands. After she was arrested, she was taken to Hadassah Medical Centre where eight of her fingers were amputated. Charged with an attempt to attack Israeli occupying soldiers, Israa was sentenced to 11 years in prison and a fee of NIS 50,000 (approximately USD 14,300). At present, Israa continues to be subjected to the unbearable living conditions in the Damon prison, as well as pervasive medical negligence.
As we recount these cases, Al-Haq reminds the international community that they are not isolated incidents, but rather examples of Israel's systematic and deliberate denial of the right to health for Palestinians. Israeli apartheid remains a major impediment to the enjoyment by all Palestinians of their right to the highest attainable standard of health, yet Israel continues to impose its apartheid policies against Palestinians with prevailing impunity. Accordingly, Al-Haq calls on the international community to adopt effective measures to hold Israel accountable to its crimes, uphold international justice and accountability for all Palestinians, and bring Israel's apartheid regime to an end.