Special Focus: A Review of the Situation in the OPT in 2015
Special Focus: A Review of the Situation in the OPT in 2015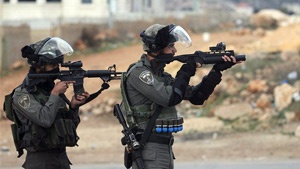 In the lead-up to the Israeli election, Prime Minister Netanyahu rallied support by affirming that a Palestinian state would not be created in the course of his appointment.[1] Such an unambiguous position has been entrenched through the election of an Israeli government that represents the settler movement. Israeli leaders have continued to incite against Palestinians and called on Israelis to arm themselves.
Israel's worsening human rights record is highlighted through a myriad of violations of Palestinian rights, including their inalienable right to self-determination in one contiguous Palestinian territory. Al-Haq documented and monitored an increase in both the severity and frequency of Israeli violations of international law in the course of last year. In 2015, the occupied Palestinian population was subjected to practices of collective punishment, including severe movement restrictions which left entire Palestinian neighbourhoods and villages closed off. For example, Israel set up additional checkpoints within East Jerusalem, banned Palestinians from entering the Old City of East Jerusalem for 48-hours, and exacerbated already stringent restrictions in Hebron. Other measures of collective punishment included an increase in punitive house demolitions, which resulted in the displacement of 68 Palestinians.
In addition, the Israeli Occupying Forces (IOF) disregarded Palestinians' right to life and liberty through a shoot-to-kill policy that killed 134[2] Palestinians during the last three months of 2015 alone and by otherwise embarking on extensive raids, arrests and detentions. Israel's clampdown on Palestinian opposition to the occupation is reminiscent of Israeli practices adopted during the first Intifada. During that time, Israeli leadership instituted a policy to "break the bones" of Palestinian protestors.
Whereas, the West Bank, including East Jerusalem, was the centre of violence during the year it is important to highlight that the Gaza Strip remained under an Israeli-imposed closure. The 9-year long closure, which amounts to collective punishment, has created a harsh economic and social reality for the 1.8 million Palestinians residing therein. During 2015, the IOF also continued to attack fishermen, bomb alleged targets, and kill civilians in the Strip.
Al-Haq underlines that the escalation of violence in 2015 must be addressed in the context of Israel's colonialist endeavour on Palestinian land, including its illegal annexation of East Jerusalem.
Al-Haq Field Data 2013-2015

Year

Administrative Demolitions (lack of license)

Punitive Demolitions

Palestinians Displaced

Palestinians Killed

2015

318

16

689

165

[3]

2014

331

11

938

2,293[4]

2013

326

0

949

43
Killings and Holding of Bodies
Israel continued to use excessive force against Palestinians in the OPT. Throughout 2015, 165[5] Palestinians, including 30 children, were killed by Israeli Occupying Forces (IOF) and settlers. Between January and 30 September 2015, the IOF killed 31 Palestinians, including five children, in addition to three Palestinians killed by settlers. Between 1 October and 31 December 2015, 134[6] Palestinians, including 25 children, were killed in the OPT. At least 82 of the 134 were killed for allegedly carrying out attacks. Moreover, according to the Palestine Red Crescent Society, 14,770 Palestinians were injured in the West Bank and the Gaza Strip between October and December.
In mid-October 2015, Israel approved a proposal[7] to hold the bodies of Palestinians who allegedly carried out attacks. During the period between October to December 2015, Israel held the bodies of at least 84 Palestinians killed, as a mean of collective punishment. Currently, ten bodies remain in the custody of Israeli authorities while the rest have been released, many on various conditions, including that the bodies do not undergo autopsy.
As noted above, the killings have occurred as a direct result of Israel's disregard of Palestinian life, and are perpetuated due to a lack of accountability. The IOF's excessive use of force has long been supported by the Israeli government and its policies. For example, in September 2015, Israel changed its regulations to allow for the use of live ammunition in Jerusalem. Al-Haq has continued to highlight Israel's use of lethal force against Palestinians, even when other means were available to control the situation.
Demolitions & Forced Displacement
Since the beginning of the year, the IOF punitively demolished 16 Palestinian homes in the OPT. Of these, 13 were demolished between October and December. As a result, 68 people, including 32 children, were forcibly displaced. Nine of these demolitions caused damage to neighbouring houses.
An additional 318 buildings and structures, including 142 houses and tents, were demolished between January and the beginning of December for lack of licenses, displacing 689 Palestinians, including at least 379 children.
Arrests and Detention
By the end of 2015, there were 6,800 Palestinians, including 470 children in Israeli prisons. This includes 660 prisoners placed under administrative detention, of whom two are members of the Palestinian Legislative Council, and five are children. Between October and the end of December alone, the IOF arrested 2,505 Palestinians in the West Bank, including East Jerusalem, of whom 456 were children. Hebron and Jerusalem had the highest rates of Palestinians arrested, at 689 (including 124 children) and 620 (including 177 children) respectively.
In addition to its weekly publications throughout the year, Al-Haq issued a series of special focuses, reports and alerts following the escalation of violence in the OPT in October 2015:
---