Joint Open Letter to the UN Secretary General UN Panel of Inquiry Report on the Gaza Flotilla Incident Overly Flawed
Joint Open Letter to the UN Secretary General UN Panel of Inquiry Report on the Gaza Flotilla Incident Overly Flawed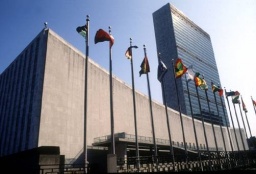 To begin with, the Panel of Inquiry was woefully ill-equipped to render an authorative opinion and its approach and methodology were deeply flawed. In addition, the Report's findings clearly overstep the Panel's mandate - limited to the consideration and recommendation of ways to avoid similar incidents in the future, and are utterly inconsistent with other UN reports. Although the Panel states that it was not required to make determinations of the legal issues or adjudicate on liability, the Report did make a legal determination of the status of the Gaza Strip that dismissively disregards UN Security Council Resolution 1860 (2009), which reiterates that the Gaza Strip is an occupied territory.
Moreover, the Report finds that Israel did not have the intention to either starve or punish the civilian population. This assertion directly contradicts the more authoritative findings of the UN Fact-Finding Mission on the Gaza Conflict and the UN Human Rights Council International Fact-Finding Mission to investigate the flotilla incident - and also those of the International Committee of the Red Cross, amongst others - that the comprehensive closure regime imposed on the Gaza Strip is in contravention of international law and amounts to collective punishment.
These reports confirm that the naval blockade is one of the elements implemented in support of Israel's overall closure regime, which has a disproportionate impact on the human rights of civilians, and that its legality must be analysed in this context. The Report's finding in this respect is particularly problematic since the Panel of Inquiry failed to take in due consideration the factual basis for its conclusions. Significantly, on 13 September a group of UN independent experts, amongst them the Special Rapporteur on the situation of human rights on the OPT Professor Richard Falk, publicly criticised the Report along these lines.
The overall omission of the broader context of the Gaza Strip in the Report's analysis discredits the Panel's conclusions on the specific issues concerning the naval blockade and the Flotilla incident. Furthermore, given the Report's contradiction to UN fact-finding missions' earlier findings, its endorsement would effectively impact the credibility of the UN system and represent a failure to uphold international law, while supporting the Report's misinterpretation of fundamental legal principles. We, therefore, call upon you to seek authorisation from the UN General Assembly in order to request an advisory opinion of the International Court of Justice on the legality of the naval blockade as part and parcel of the comprehensive closure regime imposed by Israel on the Gaza Strip.
Yours Sincerely,
The Palestinian Council of Human Rights Organisations
Sahar Francis
General Director
Addameer Prisoner Support and
Human Rights Association
Shawqi Issa
General Director
Ensan Center for Human Rights and
Democracy
Khalil Abu Shammala
General Director
Al-Dameer Association for Human Rights
Issam Aruri
General Director
Jerusalem Center for Legal Aid and Human Rights
Shawan Jabarin
General Director
Al-Haq
Iyad Barghouti
General Director
Ramallah Center for Human Rights Studies
Issam Younis
General Director
Al Mezan Center for Human Rights
Maha Abu Dayieh
General Director
Women's Centre for Legal Aid and Counselling
Rifat Kassis
General Director
Defence for Children International -
Palestine Section