Israeli Wastewater Treatment Plant in Wadi al-Nar Designed to Benefit Israeli Settlements in the Occupied Palestinian Territory
Israeli Wastewater Treatment Plant in Wadi al-Nar Designed to Benefit Israeli Settlements in the Occupied Palestinian Territory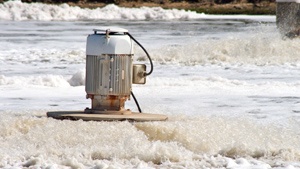 As the Occupying Power, Israel has the obligation to protect the occupied population and ensure public order and safety. However, it must carry out its responsibilities for the benefit of the occupied population and may under no circumstances administer the territory to further its own interests. The proposed wastewater treatment plant will serve the Israeli settlements in East Jerusalem, thereby solidifying their existence and perpetuating violations of international law. Furthermore, the wastewater treatment plant will primarily benefit the settlement enterprise – a project that has received the unconditional financial and political support of successive Israeli governments. The flourishing agricultural environment in the West Bank, particularly in the Jordan Valley area, coupled with the exploitation of water and other natural resources found in occupied territory, has turned Israeli settlements into profitable enterprises. The construction of infrastructure, provision of water resources by the Israeli government, and the establishment of export companies that trade with the European Union, including the Netherlands, have driven the success of such enterprises. These steps have proven essential in reinforcing and consolidating the settlement enterprise at the expense of the occupied Palestinian population and its economy.
Commenting on the issue, Al-Haq Director Shawan Jabarin stated: "The planned wastewater treatment plant will contribute to maintaining and supporting illegal settlements in the OPT and towards making Israel's annexation of East Jerusalem irreversible." Shawan Jabarin further cautions "all actors, including potential donors and international corporations, involved in the designing, development and construction of the plant against playing a role in undermining the chances of a just peace for the Palestinian people."
Considering that this project may receive support from Dutch actors, including Dutch legal entities, Al-Haq highlights the Dutch Prosecutor's recent recognition in the Riwal-case that Dutch nationals, including legal entities, can be held criminally responsible for violations of IHL under Dutch criminal law. Al-Haq therefore strongly urges all actors to terminate any involvement in the wastewater treatment plant.
- ENDS -
---
For further information please contact:
Wesam Ahmad
Email: [email protected]
Tel.: + 970 (0)2 2954646/7/9