Norwegian Ministry of Finance Excludes Two Israeli Firms from its Government Pension Fund Global
Norwegian Ministry of Finance Excludes Two Israeli Firms from its Government Pension Fund Global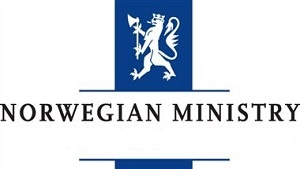 Both the establishment of Israeli settlements in the Occupied Palestinian Territory (OPT) and the annexation of East Jerusalem are illegal under international law. This has been confirmed by numerous United Nations resolutions and the International Court of Justice (ICJ) in its 2004 Advisory Opinion on the Wall. The settlements violate the Fourth Geneva Convention, which prohibits the transfer of the Occupying Power's own civilian population into the territory it occupies and the destruction of property in occupied territory. Israel's settlement activities breach cardinal rules of international humanitarian law (IHL), and may amount to war crimes under the Rome Statute of the International Criminal Court, to which Norway is a State Party (and the provisions of which have been transposed into Norwegian domestic law). Moreover, by transforming the demographic composition of the West Bank, Israel's settlement policy and its ensuing institutional practices of dispossession and displacement have led to the long-term denial of the right to self-determination of the Palestinian people.
"Any firm involved in the construction of settlements is clearly contributing towards the expansion and maintenance of the settlement enterprise, while privately profiting from their activities" said Shawan Jabarin, General-Director of Al-Haq. "As a result, they are aiding and assisting in activities that support Israel's violations of international law," he added. "The Norwegian Ministry of Finance has recognised this and acted accordingly," he concluded.
In taking this decision, the Norwegian Ministry of Finance has acted upon the State of Norway's obligation under Common Article 1 of the Geneva Conventions to ensure respect for international humanitarian law. All High Contracting Parties to the Geneva Conventions are obligated not to recognise Israel's internationally-unlawful settlement enterprise and not to render aid or assistance in maintaining the illegal situation.
The move by the Norwegian Ministry of Finance follows a decision in January by the second-largest pension fund manager in the Netherlands, PGGM. PGGM withdrew its investments from five Israeli banks involved in financing activities related to the settlements located in the OPT. In making its decision, PGGM relied on the 2004 ICJ Advisory Opinion on the Wall, which confirmed that Israeli settlements in the OPT are illegal and constitute a blatant breach of international law.
-Ends-