Unremitting Collective Punishment against Palestinians
Unremitting Collective Punishment against Palestinians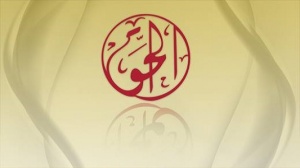 The Israeli authorities have confiscated money and belongings from several other families of alleged attackers. Seizure orders issued to families have cited the Israeli Minister of Defense's authority under Articles 56.b.3 and 56.d.2 of the 2016 Combating Terror Law, outlining his contention that the money "was obtained as remuneration for committing a serious terrorist offence."1 In February 2017, for example, the Israeli authorities confiscated approximately 22,000 JD from the Abu Jamal family in Jerusalem under the Combating Terror Law. It is unclear how many families have been affected by these measures, as some families fear reprisal and have refused to have their cases documented.
In the past, Israeli courts have upheld administrative decisions to confiscate money from private persons, underscoring the Israeli judicial system's bias and lack of neutrality in applying and legitimizing Israel's unlawful administrative measures.2 For example, the Court has ruled in favor of the administrative decisions of the State in a number of cases concerning the confiscation of private property of those considered to have some link to terrorist activities under Regulation 84(2)(b) of the Defense Regulations. The confiscations of private property were carried out without any charges ever being filed against the individuals concerned. The burden of proof then rested on the individual to prove that their assets were not linked to a criminal enterprise, rather than the State proving that they are – a standard which effectively gives the State a license to confiscate private property at will, without having to establish proof of criminality. In addition, the Court has been satisfied with secret evidence presented to it, which is not disclosed to the petitioner.3 Drawing on these precedents, the State is now expanding its grounds for confiscating private property under the Combating Terror Law. Lawyers for the victims are advising against appeals, due to heavy costs and the high probability of failure, due to the deeply established precedents in favor of private property confiscation by administrative order.
The State of Israel is also currently filing cases against the family members (spouses and children) of Palestinians accused of committing attacks, seeking compensation for the expenses incurred during the attack.4
Confiscation of Money
Collective Punishment against the Manasra Family
On 15 August 2017, Israeli Occupying Forces (IOF) confiscated USD 4000 from the family of Hasan Manasra. Hasan was killed by the IOF in 2015, during an alleged stabbing incident. He was 15 at the time of his death.
Khaled Manasra,5 father of Hasan, stated:
"On Tuesday, 15 August 2017, around 4:40 in the morning, I was leaving my house, heading to pray the dawn prayer when I saw two cars of Israeli police and intelligence officers. They told me that they wanted to search my house. While inside, they asked me to collect all of the money and gold in the house, including that belonging to my wife and children. They then showed me an administrative search warrant. During the search, they ransacked our closets. They confiscated 13,420 shekels from us. Following the confiscation of money, they gave me a paper with the sum confiscated. They took all of our money in the house. My son and I have earned this money from our jobs. That day, my children went to school without pocket money. I called the lawyer Mohammad Mahmoud and he told me that this money was confiscated in an administrative manner. I wanted to file a petition against the confiscation decision. I went to several human rights organizations, such as Hamoked, and to private lawyers. They all advised me not to file a petition because the chances of the case losing are very high. Moreover, if the case loses in court, I will lose more money, as I will have to pay court fees and lawyer fees. This is not the first punitive measure that was taken against me and my family since the killing of my son, Hasan, on the 12/10/2015."
In a further insidious act of collective punishment, Hasan's body was punitively held by the Israeli authorities for a period of eight months after he was killed.
Collective Punishment against Al-'Abd Family and Kobar Village
On 21 July 2017, Omar Abd Al-Jalil Al-'Abd, 19, from Kobar village, northwest of Ramallah, killed three settlers in the nearby settlement of Halamish. In response, Israeli forces raided Omar's family home several times, ransacked it, and physically and verbally abused his parents, three brothers, and three sisters during the raids. On 16 August 2017, Omar's family home was punitively demolished. Some of his family members were detained and interrogated, both at home during the raids and following their detention. His parents, two of his siblings and uncle were arrested and accused of encouraging and knowing of the impending attack after allegedly viewing Omar's Facebook posts. On this basis, his father was sentenced to two months, his mother to 31 days, and his two siblings and uncle were sentenced to eight months.
The Israeli authorities also imposed a closure on the village for approximately three weeks, during which the residents of the village were subject to a series of other collective punishment measures, including arrests, restrictions on movement, raids and confiscation of property. For example, on 23 July, Israeli forces confiscated several machines and other equipment from a print shop in the village, worth approximately 30,000 shekels (around USD 8,500). The pretext for the confiscation was that the shop received money from suspicious sources.
Furthermore, Muhammad Barghouthi's family home in Kobar, where he lives with his wife and kids, was raided and ransacked on 22 July 2017 by about 20 members of the IOF who confiscated 5,300 shekels (approximately USD 1,500). Muhammad was then detained and taken to a police station in the Sh'ar Benyamin settlement. There, they ordered him to sign a paper in Hebrew, which stated that they confiscated the money from him because they alleged that its sources were related to terrorism. Muhammad refused to sign the paper, and he was released on the same day.
Lawsuits against families
Israeli authorities have also engaged in lawsuits targeting families of alleged attackers as part of its recent escalation in collective punishment measures. In May 2017, the State of Israel filed a USD 2.25 million civil lawsuit against Tahani Qunbar and her four children. Tahani is the wife of Fadi Qunbar, who was killed on 8 January 2017 after an alleged attack. A statement issued by the Jerusalem District Prosecutor's Office stated: "This lawsuit, which stems from a terrorist incident in which soldiers were murdered, is designed to recover the expenses incurred in events of this kind to the state's coffers, as well as sending a clear message that the state will also settle accounts on a civil level with the perpetrators of hostile acts[…]In light of the fact that the [terrorist] caused the damage, his legal heirs are the ones who need to bear it and indemnify the state for it."7
Other Israeli authorities imposed punitive measures against the Qunbar family. The Israeli Supreme Court ruled in favor of sealing off her house with concrete, displacing Tahani and her four children.8 Fadi Qunbar's extended family and neighbors were also targeted by punitive measures.9 For example, the Israeli Minister of Interior punitively revoked the residency of Manwa Qunbar, Fadi's mother. In addition, 10 members of Fadi's extended family living in Jerusalem had their family unification permits revoked. These actions place the individuals concerned at risk of direct forcible transfer.
In June 2017, a similar lawsuit was filed against the wife and four children of Misbah Abu Sbeih, who was accused of conducting an attack on 9 October 2016. He was killed on scene, and his body is still held by Israel.
Conclusion
Community Action Centre (CAC) and Al-Haq are extremely concerned at the widespread and systematic use of collective punishment measures across the OPT, including punitive home demolitions, residency and permit revocations, arbitrary house raids, arrests, the confiscation of money, and the filing of lawsuits by Israel against the family members of the accused. Notably, Palestinians are unable to challenge or attain effective remedies for these abuses in Israeli courts. It is therefore imperative that the international community pressures Israel to put an end to its unlawful policies and practices in the occupied Palestinian territory.
Israel's punitive measures against families of alleged attackers amount to collective punishment which is prohibited under international law. Article 33 of the Fourth Geneva Convention affirms that, "no protected person may be punished for an offence he or she has not personally committed. Collective penalties and likewise all measures of intimidation or of terrorism are prohibited." Israel's collective punishment measures also violate the prohibition against the destruction and appropriation of property and unlawful transfer of the protected population.
to show Annex, please click on link
1See for example Annex below.
2HCJ 7437/11, Nasser v. The Military Commander of Judea and Samaria (28 January 2013); HCJ Al-Ajuili Company for Exchange v. The Minister of Defense (25 January 2010).
3HCJ 7437/11, Nasser v. The Military Commander of Judea and Samaria (28 January 2013).
4Hamoked, New policy: after demolishing the assailants' family homes, Israel now files lawsuits against the families (9 October 2017), available at: http://www.hamoked.org/Document.aspx?dID=Updates1923
5A copy of the confiscation order and an unofficial translation are annexed. Khaled Manasra's name is legally Khaled Mhani.
6PHROC Stands in Solidarity with the Manasrah Family for Refusing to Receive their Son's Frozen Body, PHROC, 23 March 2016, available at http://www.alhaq.org/advocacy/targets/palestinian-human-rights-organizations/1033-phroc-stands-in-solidarity-with-the-manasrah-family-for-refusing-to-receive-their-sons-frozen-body
7In First, Israel Files $2.3 Million Lawsuit Against Palestinian Terrorist's Widow and Children, Haaretz, 2 July 2017, available at: https://www.haaretz.com/israel-news/.premium-1.798857
8The house was demolished on 22 March 2017
9Field Report: Collective Punishment in Jabal Al-Mukabir, Al-Haq, 25 January 2017, available athttp://www.alhaq.org/documentation/weekly-focuses/1097-field-report-collective-punishment-in-jabal-al-mukabir