13 April: Palestinian Determination to Peaceful Protest Continues to be met with Excessive Use of Force by the IOF
13 April: Palestinian Determination to Peaceful Protest Continues to be met with Excessive Use of Force by the IOF
Since 30 March 2018, Al-Haq has documented injuries sustained from IOF bullets which deliberately targeted specific body parts of Palestinian protestors in Gaza, causing death or serious and permanent injury. According to the Director of Reception and Emergency at Al-Shifa Hospital, Dr. Ayman Al-Sahbani, most of those received at Al-Shifa were wounded by live ammunition, mostly shot in the lower limbs, crushing large parts of the bones, cutting into veins, nerves and muscles, and losing skin in the injured area. In addition to injuries by live fire where the entry and exit points of bullets are small, the Hospital dealt with a new trend of injuries since 30 March 2018, where the entry point of the bullet is small yet exits leaving a big hole. Cases like these require longer operating hours and a larger medical team. The Hospital also received many injuries in the upper parts of the body, often lethal, as well as several cases involving plenty of shrapnel. In relation to tear gas, it was the first time that the Hospital had to deal with cases of concussion, severe cramps, and unconsciousness due to gas inhalation, requiring instant sedation, additional ventilators and evaporation processes. In summation, according to Dr. Ayman, the total number of injuries dealt with by the Palestinian Ministry of Health in the Gaza Strip, including those treated at hospitals or in the field, was 4,047, including 512 children, 172 women. Of those injured, 1,459 were shot with live bullets, 313 with rubber coated metal bullets, and 105 gas inhalation cases. There were 166 injuries to the neck and head area, 68 injuries in the chest and back, 91 in the abdomen and pelvis, 342 in the upper limbs, and 1,550 in the lower limbs. (Al-Haq Affidavit No. 197ISR/2018 taken on 15 April 2018)
The Killing of Islam Mahmoud Hirzallah
On 13 April 2018, Islam, 28, was shot with a bullet in the waist by the IOF while protesting and throwing stones near the fence east of Al-Zaytoun neighbourhood, east Gaza. At approximately 6:30 pm, the IOF were shooting at protestors from a sniper's position and heavily firing tear gas towards them, when Islam was shot in his left waist and started heavily bleeding. The bullet entered from the left side of his waist and ruptured tissues in the stomach. Islam was transferred to hospital where he was pronounced dead almost an hour later. (Al-Haq Affidavit No. 196ISR/2018 and 195ISR/2018) Islam is married and a father to three children. According to Al-Haq field information, 186 protestors were injured in the same location on that day, including 20 children, and 104 with live ammunition.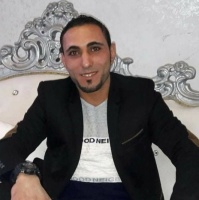 The IOF's use of force and lethal force against Palestinian protestors, including in the Gaza Strip throughout the past three weeks, violates international law and human rights standards. The Israeli occupying authorities and its forces continue to disregard the fundamental human rights of the Palestinian population, primarily the right to life, through the excessive use of force and collective punishment.[2] The deliberate targeting of specific body parts, such as the head and torso, reflect the execution of a pre-planned shoot to kill policy by the IOF. As such, the unrestrained use of force against civilian protestors is unnecessary, disproportionate and excessive and thus violates the right to life enshrined in Article 6 of the International Covenant on Civil and Political Rights (ICCPR). In particular, the deliberate and systematic targeting of Palestinian peaceful protestors, primarily by using live fire – in contravention of Israel's obligations as Occupying Power may amount to wilful killing, a war crime and grave breach of the Geneva Conventions.
The continuous and pre-planned attacks on peaceful and unarmed Palestinians, further violates their right to hold and participate in peaceful assemblies.[3] Al-Haq is particularly concerned that Israel is violating its obligations as occupying power by denying adequate healthcare infrastructure to the Palestinian population through the maintenance of its brutal military closure of the Gaza Strip. Al-Haq calls on the international community to intervene immediately to end Israeli crimes in the Gaza Strip and to ensure that there is both State and individual accountability for grave violations of international law.
---
[1] Al-Haq, 'Israeli Occupying Forces Target Journalists Covering Gaza Protests, Killing One and Injuring Others' (12 April 2018) available at: http://www.alhaq.org/documentation/weekly-focuses/1214-israeli-occupying-forces-target-journalists-covering-gaza-protests-killing-one-and-injuring-others
[2] For more info see: http://www.alhaq.org/advocacy/topics/gaza/1206-30-march-15-palestinians-killed-more-than-a-thousand-injured-as-iof-violently-suppress-palestinian-protestors-in-the-gaza-strip
[3] A/HRC//20/27, Report of the Special Rapporteur on the Rights to Freedom of Assembly and of Association, Maina Kiai, (21 May 2012) para. 26