State of Palestine Submits State Referral to the ICC
State of Palestine Submits State Referral to the ICC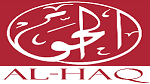 The State of Palestine acceded to the ICC Statute on 1 January 2015. The Prosecutor has since examined whether or not there is a reasonable basis to believe that war crimes and crimes against humanity have been committed on the occupied territory, or by Palestinian nationals, since 13 June 2014.
The referral submitted by the State of Palestine underscores its commitment to the ICC and its engagement on Palestine. The ICC Statute, however, demands that the Prosecutor reaches a reasonable basis threshold before she commences an investigation, regardless of the step taken by the State of Palestine.
Al-Haq, Al Mezan, and the Palestinian Center for Human Rights have submitted five comprehensive communications to the Prosecutor, as part of her preliminary examination on the situation in Palestine. These communications have related to the 2014 offensive against the Gaza Strip, the Israeli-imposed Gaza closure, the use of the Hannibal Directive in Rafah, and crimes committed in the West Bank including Jerusalem. The organisations have also provided information on the lack of domestic investigations and prosecutions.
The Prosecutor has sufficient evidence before her to take the decision to complete the preliminary examination and open an investigation. Furthermore, Israel is not willing nor able to investigate and prosecute its nationals, in particular high-level military and civilian officials, for crimes committed against Palestinians. Therefore, Palestinians do not have recourse to justice through domestic judicial mechanisms and depend on the intervention of international institutions. The ICC acting as a court of last resort must provide redress to Palestinian victims by exercising its mandate with respect to war crimes and crimes against humanity committed by Israelis.
The full referral made by the State of Palestine to the ICC on 22 May 2018 is available here.