Israel's Deliberate Denial of Entry to United Nations Special Rapporteur Mr. Michael Lynk Intended to Frustrate United Nations Human Rights Monitoring
Israel's Deliberate Denial of Entry to United Nations Special Rapporteur Mr. Michael Lynk Intended to Frustrate United Nations Human Rights Monitoring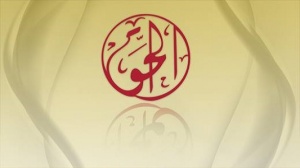 Israel's measures are designed to intentionally disrupt and impede the human rights reporting of Mr. Lynk, who was appointed in 2016 by the United Nations Human Rights Council as an independent expert to investigate Israel's violations of international law, international humanitarian law, and the Geneva Conventions, receive communications and hear witnesses as necessary for his mandate, and report his conclusions and recommendations to the United Nations Human Rights Council.[1] Since his appointment in 2016, Mr. Lynk has consistently been denied entry into the OPT by Israel and his requests to meet with the Permanent Representative of Israel to the United Nations have not been accepted.[2] As a result, his reporting is primarily based on communications with civil society representatives, victims, witnesses, and United Nations representatives.[3] While the work of these parties has been crucial, access to the OPT is essential to "the development of a comprehensive understanding of the human rights situation on the ground."[4]
Israel has been criticized for its lack of cooperation with UN human rights efforts in the past. In 2006, the UN General Assembly established the Universal Periodic Review (UPR). This mandated the Human Rights Council to periodically and objectively review the fulfillment by each State of its human rights obligations in order to "prompt, support, and expand the promotion and protection of human rights on the ground."[5] In 2008, Israel was part of the first cycle of reviews. The review included several recommendations for Israel to better cooperate with the UN Special Rapporteurs.[6] Israel appeared to be incorporating these recommendations by allowing the entry of more Special Rapporteurs, however since then Israel has denied entry to Special Rapporteur Professor Richard Falk, and current Special Rapporteur Mr. Michael Lynk, demonstrating the selective nature of Israel's cooperation. More recently in the 2016 EU Annual Report on Human Rights and Democracy in the World, the EU called upon Israel to cooperate with all UN Special Procedure mechanisms such as the Special Rapporteurs.[7] Despite international pressure, Israel remains uncooperative, frustrating global human rights efforts.
This most recent denial adds to Israel's substantial history of systematic attacks on human rights reporting. On 7 May 2018, Israel revoked the work permit of the esteemed Director of Human Rights Watch (Israel and Palestine), Mr. Omar Shakir, in an attempt to force his deportation. In May 2018, Israeli Ministry of Strategic Affairs and Public Diplomacy published a report calling on the European Union (EU) and European states to halt their direct and indirect financial support and funding to Palestinian and international human rights organisations that "have ties to terror and promote boycotts against Israel", in an attempt to smear and silence human rights NGO's in the OPT. Within the context of these sustained attacks on Palestinian human rights NGO's, Israel's denial of entry to Mr. Lynk shows a complete disregard of the goals and mechanisms of the UN. The Special Rapporteur mandates were instituted to further the UN's goal of safeguarding human rights. Mr. Lynk's denial of entry undermines his ability to carry out his duties mandated by the UN Human Rights Council and illustrates Israel's continued resistance to such efforts. Al-Haq calls on the State of Israel to immediately and unconditionally facilitate the entry of Special Rapporteur Mr. Michael Lynk into the OPT.
---
[1]United Nations Human Rights Office of the High Commissioner, The Mandate of the Special Rapporteur on the situation of human rights in the Palestinian Territory occupied since 1967.
[2]Human Rights Council, Report of the Special Rapporteur on the situation of human rights in the Palestinian territories occupied since 1967, A/HRC/37/75, 15 March 2018. http://www.ohchr.org/EN/HRBodies/HRC/RegularSessions/Session37/Documents/A_HRC_37_75_EN.docx
[5] United Nations Human Rights Council, Basic Facts about the UPR.
[6] This fact was included in the previous Al-Haq letter http://www.alhaq.org/advocacy/targets/united-nations/205-denial-of-entry-to-un-special-rapporteur-demonstrates-once-again-israels-duplicity-in-its-relations-with-the-un
[7] European Union, Annual Report on Human Rights and Democracy in the World in 2016, pp. 67 (2016). https://eeas.europa.eu/sites/eeas/files/annual_report_on_human_rights_and_democracy_in_the_world_2016_0.pdf