Al-Haq Calls on the Israel Minister of the Interior to Reinstate the Work Visa of Esteemed Director of Human Rights Watch Mr. Omar Shakir, respect the right to freedom of expression, and the work of respected International Human Rights Organisations
Al-Haq Calls on the Israel Minister of the Interior to Reinstate the Work Visa of Esteemed Director of Human Rights Watch Mr. Omar Shakir, respect the right to freedom of expression, and the work of respected International Human Rights Organisations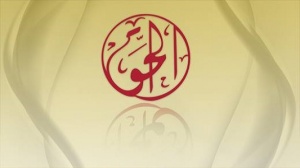 Despite acknowledging that neither Human Rights Watch nor Mr. Shakir, as its representative, call for BDS, the MOI informed Mr. Shakir in May that his work permit was being revoked and that he had 14 days to leave the country. Mr. Shakir challenged the decision in Israeli court and was granted a temporary injunction, permitting him to stay in Israel while his case was heard. By ordering Mr. Shakir's deportation while acknowledging that he has not engaged in BDS activity since his appointment at Human Rights Watch, the government has overstepped the competence granted under the Entry into Israel Law which provides for the removal of activists who take "active, continuous, and consistent action to promote boycotts [of Israel]."[3] Furthermore, the Entry into Israel law states that neither a person's criticism of Israeli government policies nor his support for Palestinians is a reason for preventing his entry into Israel.
The Israeli government's response is based on an unduly broad interpretation of the MOI's authority to enforce the Entry into Israel law, specifically Amendment No. 28 to that law. Amendment No. 28 states that a person will be denied a visa for entry into Israel if s/he or the group s/he works for has "knowingly published a public call to boycott the State of Israel…."[4] The government's interpretation of the Entry into Israel law, and Amendment No. 28, proceeds as follows: Non-Israelis have no right to be in Israel whatsoever; the Minister of the Interior (MOI) can remove a foreigner from Israel for any reason; therefore, so long as the person being removed is not an Israeli citizen, the MOI can do as s/he pleases.[5] The government also argues that judicial review of the MOI's decisions to revoke an entry permit is limited to cases of "corruption, deceit, or lack of good faith."[6]
This line of reasoning represents a significant shift from the government's previous rationale for revoking Mr. Shakir's work permit. Initially, the MOI rested its decision on Mr. Shakir's student activism while attending Stanford University. Even so, that reasoning was tenuous because removal on those grounds requires that the boycott be based "only on [a person or company's] ties to the State of Israel…."[7] All of Mr. Shakir's statements and calls to action, the most recent of which were made in 2016, were in response to human rights and international law violations committed by Israel and, in some cases, aided by certain companies.[8] None of his statements were based solely on an entity's relationship with Israel. For instance, the government relies heavily on work Mr. Shakir did as Human Rights Watch's representative to prevent FIFA matches from being held in illegal Israeli settlements.[9] However, Mr. Shakir's advocacy was not based solely on those matches taking place in Israel or involving Israeli football teams. Rather, the issue pressed in that activism was FIFA's treatment of settlements located in the OPT as though they were part of the State of Israel. That activism was clearly in response to, and critical of, Israeli government policies in relation to unlawful settlement enterprise—a practice well within the legal confines of the Entry into Israel law.
Also troubling is the government's assertion that indirect calls for a boycott are grounds for expulsion under the Entry into Israel law. The government claims that Mr. Shakir "indirectly" called for a boycott by encouraging the publication of a report simply naming companies operating in West Bank settlements.[10] Additionally, the government cites an instance in which Mr. Shakir posted a link to a professor's article on BDS activity.[11] These indirect actions do not meet the criteria established in the Law for Prevention of Damage to the State of Israel through Boycott.[12] Disseminating information about human rights violations in the OPT or publishing a list of companies doing business in illegal settlements is not necessarily encouraging any action at all, let alone a boycott. Raising awareness of human rights violations is central to the mission of virtually every human rights organization. Instead of working to end human rights violations in the OPT, Israel would rather silence any discussion of those violations.
In its response, the Israeli government provided a list of 20 organizations whose members are banned from entering Israel because of their alleged BDS activity. Human Rights Watch is not included on that list. Moreover, the involvement in the lawsuit of anti-Palestinian groups such as Shurat HaDin, NGO Monitor, and Eretz Israel indicates that the tactic used against Mr. Shakir is part of a new strategy to interfere with the work of human rights groups operating in both Israel and the OPT by framing all pro-Palestinian or anti-occupation speech as indirect BDS activity. Such action casts significant doubt over human rights organizations' ability to monitor and report human rights violations.
Al-Haq warns against Israel's silencing of the work of a respected, Nobel Peace Prize-winning human rights organization through a vague and opaque application of the law. Al-Haq calls on the MOI to honor its initial approval of Mr. Shakir's permit and allow Mr. Shakir to stay in Israel to continue his work with Human Rights Watch. There is no information available to the MOI now that was not available to it at the time Mr. Shakir's work permit was approved. Revoking Mr. Shakir's work permit now will seriously harm the mission of Human Rights Watch. It will also send a dangerous message to other humanitarian organizations operating in Israel that Israel is not committed to protecting the freedom of expression, but rather to shrinking the civil space in society within which human rights groups can operate.
---
[1] For a summary of the initial proceedings, see Al-Haq, "PHROC condemns Israel's order to deport Human Rights Watch Director Omar Shakir as a grave violation of the right to freedom of expression and a systematic shrinking of civil society space, 23 May 2018 (2:07 PM), available at: http://www.alhaq.org/advocacy/topics/human-rights-defenders/1259-phroc-condemns-israels-order-to-deport-human-rights-watch-director-omar-shakir-as-a-grave-violation-of-right-to-freedom-of-expression-and-systematic-shrinking-of-civil-society-space.
[2] ShuratHadin, "Bankrupting Terrorism - One Lawsuit at a Time", available at: http://israellawcenter.org/
[3] Israeli response to Mr. Shakir's challenge at 33, available (in Hebrew) at: https://www.hrw.org/sites/default/files/supporting_resources/israeli_governments_response_lawsuit_hebrew.pdf (hereinafter Gov't Response).
[4] http://www.alhaq.org//cached_uploads/download/alhaq_files/en/wp-content/uploads/2018/02/P-20-1906.pdf
[5] Gov't Response (n 3) at 19 (citing prior HCJ holdings that the MOI does not need to provide a reason for removing a foreigner from Israel); see also id. at 21 (citing section 11 of the Entry into Israel law granting the MOI the authority to cancel a previously authorized visa without providing any reasoning for that decision).
[7] See Hamoked, "Law for Prevention of Damage to the State of Israel through Boycott—2011 (unofficial English translation), available at: http://www.hamoked.org/files/2012/114572_eng.pdf (hereinafter Boycott Law).
[8] Gov't Response (n 3) at 46.
[9] Gov't Response (n 3) at 38, 43, 45.