Alert on Imminent Destruction of Khan Al Ahmar
Alert on Imminent Destruction of Khan Al Ahmar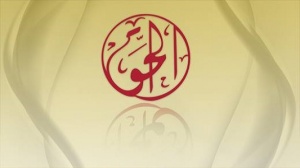 Al-Haq condemns the decision by the Israeli High Court of Justice and Israel's planned for destruction and eviction of Palestinians. The decision unequivocally ignores Israel's obligations as an Occupying Power and highlights the detrimental role played by the Israeli justice mechanisms in whitewashing illegal Israeli actions.
Article 46 of the Hague Regulations strictly prohibits the destruction of private property in the occupied territory. The destruction of private property may also amount to an act of war crime, pursuant to the Rome Statute of the International Criminal Court. The Rome Statute also criminalises the forcible transfer of the protected Palestinian population.
The imminent eviction and demolition of Khan Al-Ahmar in its entirety follows several previous demolitions of Palestinian structures in the E1 area. Prior to this ruling, Al-Haq has documented the demolition of 35 structures by the Israeli authorities in Khan Al-Ahmar since 2015.[iii] Between 5 August 2015 and 20 August 2015, Israeli forces destroyed 57 Palestinian structures in Palestinian communities located in the E1 area.[iv] This has already led to the unlawful displacement of 205 individuals, including 127 children.
Al-Haq calls on the international community to exert outmost pressure on Israel not to demolish the Khan Al-Ahmar community and refrain from forcibly transferring Palestinians from the E1 area. It also demands that the international community strongly condemns Israel's policy of annexing Palestinian lands and handing it over to Israeli settlers.
[i] Israeli court rules to demolish Khan al-Ahmar village, Al-Jazeera, (September 7, 2018 3:11 PM) https://www.aljazeera.com/news/2018/09/israeli-court-rules-demolish-khan-al-ahmar-village-180905173023743.html
[ii] UN Officials Visit Khan al-Ahmar and Call for Respect for International Law, UN OFF. FOR THE COORDINATION OF HUMANITARIAN AFF.(Apr. 18, 2018), https://www.ochaopt.org/content/un-officials-visit-khan-al-ahmar-and-call-respect-international-law.
[iii] Al-Haq has documented the demolitions of 2 Animal Sheds, 31 houses, 1 well and 1 toilet. There were no demolitions recorded in 2018.
[iv] Joint Statement on Israeli Demolitions of Palestinian Structures Inside Area C, and the Perpetration of Forcible Transfer of Palestinian Civilians, AL-HAQ (Aug. 20, 2015, 2:31 PM), http://www.alhaq.org/advocacy/targets/palestinian-human-rights-organizations/953-joint-statement-on-israeli-demolitions-of-palestinian-structures-inside-area-c-and-the-perpetration-of-forcible-transfer-of-palestinian-civilians.