Al-Haq Welcomes Airbnb's Decision to Remove Listings in Israeli Settlements
Al-Haq Welcomes Airbnb's Decision to Remove Listings in Israeli Settlements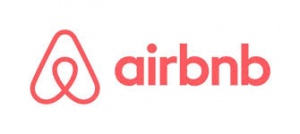 Israel's tourism sector benefits from and drives Israel's unlawful policies and practices in the occupied West Bank, including the confiscation of Palestinian land and exploitation of Palestinian natural resources, unlawful excavations at archeological sites, the obstruction of the Palestinian economy, and the transfer of the protected Palestinian population. These violations of international law, however, are obscured by Israel's control over the narrative of the land, and are often adopted by multinational businesses, including those operating in the tourism sector. As a result, tourists often visit Palestine, provide monetary support for the continuation of Israel's unlawful policies, and leave without any understanding of the history or current context of Israeli colonization.
Within this context, Al-Haq recognizes the important step taken by Airbnb to respect human rights and international humanitarian law, and ensure that its operations are in line with the UN Guiding Principles on Business and Human Rights. Indeed, standardizing the regulation of business operations and relationships in situations of conflict, including occupation, are critical to guaranteeing the application of consistent policies that respect human rights. Accordingly, Al-Haq calls on Airbnb to ensure that its policy also applies to Israeli settlements in East Jerusalem, as well as to Israeli settlements in the occupied Syrian Golan.
In addition to listings in settlements, we hope that in the future, organizations and businesses can identify all Palestinian homes unlawfully taken under Israel's Absentees' Property Law, and ensure that these homes are also excluded from Airbnb listings.
Al-Haq calls on other multinational companies to exclude settlement hotels, and refrain from selling tours that include settlement sites, such as Qumran in the Dead Sea area or City of David in Jerusalem.