Press Release: Al-Haq and Others Send Letter to Booking.com
Press Release: Al-Haq and Others Send Letter to Booking.com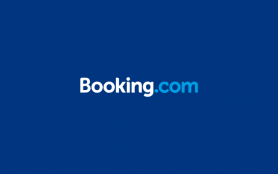 Israel's illegal settlement enterprise "singularly compromises the territorial integrity and viability of an independent Palestinian state, and impacts the lives of Palestinians on a daily basis."[2] Businesses operating in or with the Israeli settlements are part of the unlawful settlement infrastructure. Israeli settlements in the OPT, including in East Jerusalem, and the occupied Syrian Golan Heights illustrate the intentional and systemic transfer of Israel's civilian population into occupied territory. This is prohibited under Article 49(6) of the 1949 Fourth Geneva Convention and is considered a war crime under Article 8(2)(b)(viii) of the Rome Statute of the International Criminal Court.
The letter further referenced the report issued by Human Rights Watch, "Bed and Breakfast on Stolen Land",[3] which acknowledged the importance of recognizing the impact and responsibilities businesses in violation of international law and complicity in grave breaches of the Geneva Conventions. On 19 November 2018, Airbnb announced that properties in the Israeli settlements in the West Bank will be delisted from its website, thus taking an important first step towards respect for human rights in the occupied Palestinian territory.[4] The delisting of properties by Airbnb was reiterated in another statement made on 17 January 2019.[5]
Meanwhile, the letter communicated to Booking.com stresses that the company has not taken responsibility for facilitating tourism business in illegal settlements throughout the OPT. Businesses, including those operating within the tourism sector, enable and facilitate the expansion and economic viability and growth of settlements. By allowing tourists to make reservations in illegal settlements in the OPT, Booking.com is supporting and helping to finance illegal activity.
The letter called on Booking.com to act in line with international law in its dealings and operations throughout the OPT. It furthered called on Booking.com to stop listing properties in illegal Israeli settlements in the OPT on its site, including in East Jerusalem, as well as in the occupied Syrian Golan Heights. In addition, the letter emphasised the status of East Jerusalem as occupied territory under international law,[6] and that Booking.com must remove all reference to it as part of Israel, in accordance with international law.
[1] https://www.ohchr.org/documents/publications/GuidingprinciplesBusinesshr_eN.pdf
[2] http://www.alhaq.org/publications/publications-index/item/business-and-human-rights-in-palestine
[3] https://www.hrw.org/report/2018/11/20/bed-and-breakfast-stolen-land/tourist-rental-listings-west-bank-settlements
[4] http://www.alhaq.org/advocacy/topics/business-and-human-rights-focus/1323-al-haq-welcomes-airbnbs-decision-to-remove-listings-in-israeli-settlements
[5] https://press.airbnb.com/framework-for-evaluating-listings-in-disputed-areas/
[6] http://www.un.org/en/ga/search/view_doc.asp?symbol=A/RES/ES-