Al-Haq Condemns US Decision to Unlawfully Recognise Israeli Sovereignty over the Occupied Syrian Golan
Al-Haq Condemns US Decision to Unlawfully Recognise Israeli Sovereignty over the Occupied Syrian Golan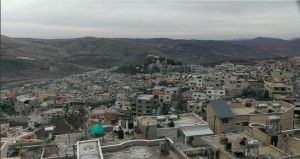 Al-Haq condemns the US recognition of the occupied Syrian Golan as part of Israeli territory and recalls United Nations (UN) Security Council Resolution 497 (1981), which held that Israel's annexation of the occupied Syrian Golan is "null and void and without international legal effect." Al-Haq stresses that the US decision stands in stark violation of the prohibition against the acquisition of territory through the threat or use of force, and the prohibition on the annexation of occupied territory, as fundamental principles of customary international law. Al-Haq further notes that in 1967, Israel occupied and unlawfully annexed the Syrian Golan from the Syrian Arab Republic, displacing some 130,000 Syrians and razing about 340 Syrian villages and farms.[3]
In December 2017, the US similarly flouted international law, when President Trump recognized Jerusalem as Israel's capital, contrary to international law governing the status of the city of Jerusalem. In line with its decision, the US moved its embassy to Jerusalem on 14 May 2018, and closed its Jerusalem Consulate in March 2019.[4] It should be further noted that the 2018 State Department report on the West Bank and Gaza also did not refer to the West Bank and the Gaza Strip as occupied by Israel, despite Israel's prolonged 51-year occupation of these territories since 1967, while the 2017 report cursorily mentioned Israeli military law having been "applied since the 1967 occupation." The US declaration on Jerusalem was met with widespread protests across the Occupied Palestinian Territory (OPT) and around the world. In addition, the UN General Assembly, in a resolution adopted on 21 December 2017, provided that "any decisions and actions which purport to have altered the character, status or demographic composition of the Holy City of Jerusalem have no legal effect, are null and void".
Relevant to the occupied Syrian Golan, on 25 March 2019, UN Secretary-General António Guterres reaffirmed that the status of the Golan has not changed and referenced the continued validity of UN Security Council resolution 497 (1981).[5] In addition, during the 40th regular session of the UN Human Rights Council in March 2019, the Office of the UN High Commissioner for Human Rights submitted its annual report on the human rights situation in the occupied Syrian Golan and recalled that "the decision of Israel to impose its laws, jurisdiction and administration on the occupied Syrian Golan was null and void and without international legal effect, and demanded that Israel rescind forthwith its decision".[6]Accordingly, the US President's Proclamation and statement on the occupied Syrian Golan and Jerusalem are contrary to international law and have no legal effect whatsoever.
Given the escalating alignment of US policy with Israel's objectives to further its territorial control and settler-colonial project, primarily through its illegal settlement enterprise and annexation measures, Al-Haq underlines deep concerns that the US will also recognize Israeli sovereignty over Area C of the West Bank, as part of Israel, in violation of international law.[7] Notably, the US Ambassador to Israel David Friedman has already stated that unlawful settlements in the West Bank are "part of Israel."[8] As Israel and the US continue to take actions that stand in stark violation of international law, Al-Haq calls on the international community to take immediate action to end Israel's unlawful and prolonged occupations of the Syrian Golan and the Palestinian territory since 1967. While public statements made by the European Council[9] and other European countries, including Germany,[10] France,[11] and the United Kingdom,[12] are required and welcome, Al-Haq recalls that third States have a responsibility not only to not recognize the decision as lawful, but also not to render aid or assistance in the maintenance of the unlawful situation, under the law of State responsibility.
In addition, Al-Haq recalls that Israeli settlements in the OPT and in the occupied Syrian Golan are illegal, as reaffirmed by the UN Security Council in resolutions 497 (1981) and 2334 (2016). Furthermore, in a resolution adopted in March 2019 by the UN Human Rights Council, the Council reaffirmed once more the illegality of Israeli settlements in the OPT and in the occupied Syrian Golan, and called upon Israel, the Occupying Power, to reverse its settlement policy, dismantle the settlements, halt their expansion and prevent the construction of additional settlements. The resolution further called on all States "to ensure that they are not taking actions that either recognize, aid or assist the expansion of settlements".[13] Therefore, States must differentiate between occupied territories and Israel in their relevant dealings, and not render any assistance to Israeli settlements, both in the OPT and in the occupied Syrian Golan. Accordingly, Al-Haq calls on States to issue a ban on settlement products from both territories, alongside other measures and sanctions to bring to an end the unlawful situation created by Israel, as Occupying Power, and as supported by the US.
Finally, third States must take concrete measures and strong action to bring to an end Israel's illegal and prolonged occupations of the Syrian Golan and Palestinian territory. States must act in line with their obligations as third Parties to ensure the protection of the occupied Syrian and Palestinian populations and to ensure that their fundamental rights are respected, protected, and fulfilled, including their right to self-determination and to permanent sovereignty over natural resources.On 27 March 2019, the UN Security Council Members "expressedregret" over US decision to recognise Israel's sovereignty over the occupied Golan. The UN Security Council must explicitly render US decision with respect to the occupied Syrian Golan as null and void, with no legal validity, and to take any action required to counter threats to the maintenance of international peace and security resulting from the US recognition. Should the UN Security Council fail to exercise its primary responsibility in this regard, Al-Haq calls on UN Member States to address the situation in the occupied Syrian Golan at the General Assembly under a uniting for peace resolution, which calls on the US to rescind its decision, and reaffirms that the Syrian Golan remains occupied by Israel, with international humanitarian law applying to the occupied territory and its people.
[1] See: https://twitter.com/realDonaldTrump/status/1108772952814899200?ref_src=twsrc%5Etfw%7Ctwcamp%5Etweetembed%7Ctwterm%5E1108772952814899200&ref_url=https%3A%2F%2Fwww.npr.org%2F2019%2F03%2F21%2F705583795%2Fpresident-trump-backs-israeli-sovereignty-claim-over-golan-heights
[2] U.S. Department of State, 'Country Reports on Human Rights Practices for 2017 – Israel, Golan Heights, West Bank, and Gaza', available at: https://www.state.gov/j/drl/rls/hrrpt/2017humanrightsreport/index.htm?year=2017&dlid=277245#wrapper
[3] Al-Marsad, 'Al-Marsad Denounces President Trump Tweet', 21 March 2019, available at: https://golan-marsad.org/al-marsad-denounce-president-trump-tweet/
[4] Isabel Debre, 'US Says Closing Consulate in Jerusalem No Policy Shift' (Associated Press), 4 March 2019, available at: https://www.apnews.com/1773160971814a8ea22794d8dac6d472
[5] Reuters, 'U.N. Chief Clear that Golan Status has not Changed: Spokesman', 25 March 2019, available at: https://www.reuters.com/article/us-usa-israel-un/un-chief-clear-that-golan-status-has-not-changed-spokesman-idUSKCN1R623E
[6] UN Human Rights Council, Fortieth Session (25 February – 22 March 2019) Agenda items 2 and 7, Human Rights in the Occupied Syrian Golan. A/HRC/40/41.
[7] Al-Haq, 'Settling Area C: The Jordan Valley Exposed', 2018, available at: http://www.alhaq.org/publications/publications-index/item/settling-area-c-the-jordan-valley-exposedcategoryid10?category_id=7
[8] Loveday Morris, 'U.S. Ambassador Breaks with Policy: 'I think the settlements are part of Israel'' (Washington Post), 29 September 2017, available at: https://www.washingtonpost.com/news/worldviews/wp/2017/09/29/u-s-ambassador-breaks-with-policy-i-think-the-settlements-are-part-of-israel/?utm_term=.d88d2d688ba2
[9] Reuters, 'EU Holds Position on Golan Heights Despite Trump: Tusk', 22 March 2019, available at: https://www.reuters.com/article/us-usa-israel-syria-eu-tusk/eu-holds-position-on-golan-heights-despite-trump-tusk-idUSKCN1R31TX
[10] See: https://twitter.com/GermanyDiplo/status/1109077795362299905
[11] Reuters, 'Responding to Trump, France Says Israeli Sovereignty Over Golan Breaks International Law', 22 March 2019, available at: https://www.reuters.com/article/us-usa-israel-syria-france/responding-to-trump-france-says-israeli-sovereignty-over-golan-breaks-international-law-idUSKCN1R31E5
[12] Reuters, 'Britain Says it has No Plans to Changes its Stance on Golan Heights', 22 March 2019, available at: https://www.reuters.com/article/us-usa-israel-syria-britain/britain-says-it-has-no-plans-to-change-its-stance-on-golan-heights-idUSKCN1R32E6?il=0
[13] UN Human Rights Council, Fortieth Session (25 February – 22 March 2019), Resolution on Israeli settlements in the Occupied Palestinian Territory, including East Jerusalem, and in the occupied Syrian Golan, 18 March 2019. A/HRC/40/L.28