Statement: Israeli Court Orders the Deportation of Human Rights Watch Director Omar Shakir
Statement: Israeli Court Orders the Deportation of Human Rights Watch Director Omar Shakir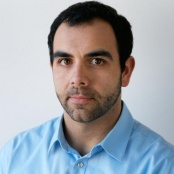 The Court decision came a year after the unprecedented revocation of Omar Shakir's work permit by the Ministry of Interior, on 7 May 2018.[1] The revocation was motivated by an alleged violation of Amendment No. 28 of the Entry into Israel Law, an anti-boycott law which prohibits the grant of a permit for entry to, and residence in Israel, to any person who has knowingly published a public call to engage in a boycott against the State of Israel or has made a commitment to participate in such a boycott. Mr. Shakir was then ordered to leave the country within 14 days but he challenged the law and deportation order, along with HRW in the Jerusalem District Court. The day before he was ordered to leave, the Court issued an injunction allowing Omar to stay in the country while his case was being litigated.
The Jerusalem District Court held hearings on the case on 27 June 2018 and 11 March 2019.[2] Eventually, on 16 April 2019, the Jerusalem District Court upheld the revocation of Mr. Shakir's work visa and granted him until 1 May 2019 to leave the country. HRW will now appeal the decision to Israel's Supreme Court and seek an injunction to allow Mr. Shakir to remain in Israel until the appeal is heard.
At the root of the decision, is a governmental dossier on Mr. Shakir's activities, mostly prior to his employment at HRW. The dossier refers to his activism as a student dating back to 2006, as well as his most recent activities on social media, notably facebook and twitter posts about HRW research on Airbnb and FIFA's involvement in settlement activities. Based on the dossier, the Court found that Omar Shakir has "continuously" been calling for boycotts of Israel. The ruling cites HRW's report and recommendations to Airbnb and FIFA to cease operating in illegal West Bank settlements as "boycott-promoting activities", stating that Israel's anti-boycott law does not distinguish between boycotts directed at Israel and those directed at settlements. However, the Interior Ministry itself admitted in May, that neither HRW, nor Mr. Shakir as its representative promote boycotts of Israel.[3]
The ruling constitutes a vague and reprehensible interpretation of the Entry into Israel Law. In Lara Alqasem v Ministry of the Interior, the Israeli Supreme Court issued a landmark ruling on the meaning of Amendment No. 28 of Entry Into Israel Law, stating that the law must apply only to people "engaged in substantive, consistent and continuous action to promote boycotts[4]" and adding that it should be applied "in the present tense (…) only if the person applying for a visa or permit acts for a boycott supporting organization at the time the application is made". [5] Mr. Shakir's alleged BDS-related activities were all conducted prior to his arrival in Israel. Furthermore, since his HWR employment in October 2016, HRW has confirmed that Mr. Shakir's social media posts about settlements wholly reflect the organization positions consistent with international law.
The Jerusalem District Court ruling is consequently a dangerous precedent, targeting the work of HRW and advocacy organizations as a whole. It marks the first time in the 30 years since HRW began operations in Israel and the OPT, that one of its employee has been ordered to leave. Additionally, it is indicative of an ongoing broader attack on human rights defenders by Israeli authorities, denying entry into Palestine[6] to numerous international rights advocates, imposing extensive financial reporting on Israel rights groups that burden their advocacy, and subjecting Palestinian rights defenders to travel restrictions[7], arrests and criminal charges.[8]
It is now clear that the State of Israel is using the 2017 Amendment No. 28 of Entry into Israel Law as a way to associate the human rights monitoring and advocacy work of human rights organisation with boycott activities in order to hinder them core human rights work. Israel's categorisation of typical NGO work, including monitoring, documentation, advocacy, and reporting of State's compliance with their human rights obligations under international human rights and humanitarian law, represents a reprehensible attempt to silence NGO's role as independent and neutral and impartial actors. The revocation of Mr. Shakir's work permit and Israel's rhetoric surrounding it are reflective of Israel's broader discourse on and policy towards institutions, organizations, and individuals that call attention to Palestinian rights and Israel's violations of international law in the Occupied Palestinian Territory.
[1] For a summary of the initial proceedings, see Al-Haq, 'PHROC condemns Israel's order to deport Human Rights Watch Director Omar Shakir as a grave violation of the right to freedom of expression and a systematic shrinking of civil society space' (23 May 2018) <http://www.alhaq.org/advocacy/topics/human-rights-defenders/1259-phroc-condemns-israels-order-to-deport-human-rights-watch-director-omar-shakir-as-a-grave-violation-of-right-to-freedom-of-expression-and-systematic-shrinking-of-civil-society-space > accessed 17 April 2019
[2] See Al Haq 'Case Update: Israeli Government Files Submission to Jerusalem District Court on Human Rights Watch Director, Omar Shakir' (23 March 2019) <http://www.alhaq.org/advocacy/topics/human-rights-defenders/1375-case-update-israeli-government-files-submission-to-jerusalem-district-court-on-human-rights-watch-director-omar-shakir> accessed 17 April 2019
[3] HRW 'Letter from the Administration Service for Employers and Foreign Workers Permit Division to Michael Sfard' (7 May 2018) accessible at <https://www.hrw.org/sites/default/files/supporting_resources/moi_revocation_decision_english_redacted.pdf>
[4] Lara Alqasem v Ministry of the Interior, [2018] LAA 7216 [11] (N. Handel)
[5] Lara Alqasem v Ministry of the Interior, [2018] LAA 7216 [7] (N. Handel)
[6] CCR 'Center for Constitutional Rights Executive Director and Board Chair Both Denied Entry into Israel' (1 May 2018) https://ccrjustice.org/home/press-center/press-releases/center-constitutional-rights-executive-director-and-board-chair accessed 17 April 2019
[7] See Statement, PHROC Condemns Omar Barghouti's Entry Denial to the United States
[8] HRW 'Yet Another Military Trial in the Occupied Territories' (16 July 2017) https://www.hrw.org/news/2017/07/16/yet-another-military-trial-occupied-territories accessed 17 April 2019