Israeli Ministry of Strategic Affairs Campaign of Institutionalised Harassment Continues with the Alleged Closure of Palestinian NGOs' Financial Accounts
Israeli Ministry of Strategic Affairs Campaign of Institutionalised Harassment Continues with the Alleged Closure of Palestinian NGOs' Financial Accounts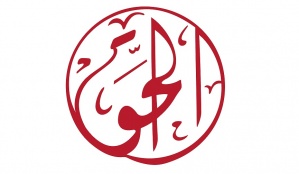 Al-Haq rejects the spurious, unsubstantiated and libellous findings of the report, as a direct violation of the right of freedom of expression and association, and amounting to an attempt to impede and interfere with, its investigative, monitoring and documentary work into the systemic human rights abuses and grave breaches, war crimes and crimes against humanity committed by Israeli occupying authorities and soldiers in the Occupied Palestinian Territory (OPT). As such, Israel's latest smear campaign against Palestinian NGOs constitutes an illegal interference with Palestinian civil society, in violation of its obligations as belligerent occupant under Article 43 of the Hague Regulations, to not interfere with the civil life of the occupied territory unless absolutely necessary for military or humanitarian reasons.
The Israeli MSA report provides no credible proof that the accounts closed had any links to terrorism. The report is but the latest offensive in the Israeli government's undisclosed economic and propaganda campaign aimed at attacking and silencing peaceful Palestinian organisations. Al-Haq reiterates that the targeted attacks on it and its staff have not affected Al-Haq's funding or funders' commitments of support. Notably, Al-Haq alongside B'Tselem, were co-jointly awarded the prestigious Annual Human Rights Award of the French Republic in 2018, the highest honour bestowed by France for recognition of human rights work. Meanwhile, Al-Haq's work continues to thrive through its partnerships with human rights organisations, networks and coalitions from around the globe.
In addition, the Israeli Minister of Public Security and Strategic Affairs Gilad Erdan's statement propagates a baseless and defamatory allegation of antisemitism. The MSA has been particularly active in using such disingenuous allegations to stifle legitimate, peaceful criticism of Israel's illegal occupation and other human rights violations. As a human rights organisation, Al-Haq is resolutely opposed to all forms of racism, including Islamophobia and anti-Semitism.
Erdan's claims come within the framework of a wider campaign that aims at silencing human rights organizations that are vocal about Israel's violations of human rights and are active and serious in their accountability efforts at the international level. The campaign relies mostly on unsubstantiated information and unreliable and incredible sources. For example, the "Terrorists in Suits" report published by the MSA in February this year relies throughout on outdated and unsubstantiated allegations. The report is premised on racist caricatures, attempting to paint Palestinian civil society organisations as essentially suspicious and violent, in order to discredit and defund them. Beyond being published by the MSA itself, the report notably has no date and no named author, does not cite credible sources, and does not withstand academic scrutiny. On 23 January 2019, and in response to another MSA report[3], the office of the European Union (EU) in Israel stated that the report contained allegations that are "unfounded and unacceptable."[4] This served to reiterate the EU's previous response flatly denying similar allegations that the EU was funding terrorism.[5]
In March 2019, the Report of the Special Rapporteur on the situation of human rights in the Palestinian territories occupied since 1967, noted with particular concern "the harmful practices employed by political leadership and States authorities in Israel to silence human rights defenders' criticism of certain government policies. This includes verbal attacks, disinformation campaigns and de-legitimization efforts, as well as targeting of civil society funding sources…Those accused included respected European and Palestinian organisations such as Al-Haq, the Palestinian Centre for Human Rights and Al-Mezan".[6]
The MSA's latest campaign falls squarely within the conceptual framework of "shrinking space" to constrain Palestinian civil society, restricting their rights to freedom of expression and association, among others. Such rights form part of the bedrock of civil society in the OPT and are universally accepted as a critical pillar of a functioning democracy. More recently, in response to a parliamentary question, the EU has made clear that it:
"stands firm in protecting freedom of expression and freedom of association in line with the Charter of Fundamental Rights of the European Union, which is applicable on EU Member States' territory, including with regard to BDS actions carried out on this territory. Freedom of expression, as underlined by the case law of the European Court of Human Rights, is also applicable to information or ideas 'that offend, shock or disturb the State or any sector of the population'."[7]
Finding itself increasingly unable to answer to allegations that it is systematically breaching human rights and international law, Israel is now attempting to prevent NGOs from documenting the plain facts of Israel's unlawful and settler-colonial actions in the OPT. Viewed in the context of Israel's annexationist, colonialist and prolonged 51 year occupation, the campaign to defame and defund Palestinian NGOs not only constitutes a gross violation of international law, but is but the most recent tool devised by Israel to control and silence the Palestinian population.Critically, Article 43 of the Hague Regulations (1907) imposes a duty on Israel as the Occupying Power to "take all measures within his power to restore, and, as far as possible, to insure public order and safety", while Article 17 of the UN International Covenant on Civil and Political Rights (ICCPR) provides that no one shall be subjected to "unlawful attacks on his honour and reputation." By launching this smear campaign against Palestinian NGOs, the Israeli MSA is breaching its legal duty to uphold public life in the OPT, and is illegally attacking Palestinians' honour and reputation. The smear campaign, is thus, merely the latest illegality perpetrated by Israel in the course of its colonial occupation. Al-Haq calls on the international community to condemn and reject these defamatory attacks in the strongest terms.
[1] Maayan Jaffe-Hoffman, '30 Financial Accounts Associated With BDS-Promoting NGOs Shut Down' Jerusalem Post (Jerusalem, 11 June 2019) <https://www.jpost.com/Israel-News/Report-30-financial-accounts-associated-with-BDS-promoting-NGOs-close-592073> accessed 15 June 2019
[2] Ibid.
[3] State of Israel Ministry of Strategic Affairs and Public Diplomacy, 'The Money Trail: European Union Financing of Organizations Promoting Boycotts against the State of Israel' (2nd Edition, January 2019)
[4] European Union Delegation to the State of Israel, 'tweet' (23 January 2019) <https://twitter.com/EUinIsrael/status/1087995069616046080> accessed 16 June 2019
[5] Answer given by Mr Hahn on behalf of the European Commission, Question reference: E-002591/2017 (4 July 2017) <www.europarl.europa.eu/doceo/document/E-8-2017-002591-ASW_EN.html?redirect> accessed 16 June 2019
[6] A/HRC/40/73, Report of the Special Rapporteur on the situation of human rights in the Palestinian territories occupied since 1967, (15 March 2019) 7.
[7] Answer given by Vice-President Mogherini on behalf of the European Commission, Question reference: E-005122/2016 (15 September 2016) <www.europarl.europa.eu/doceo/document/E-8-2016-005122-ASW_EN.html?redirect> accessed 16 June 2019