Palestinian Human Rights Organisations call on ICC to issue arrest warrants against Israeli leaders for genocide and incitement to genocide
Palestinian Human Rights Organisations call on ICC to issue arrest warrants against Israeli leaders for genocide and incitement to genocide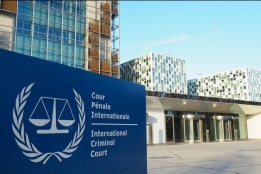 Paris, 9 November 2023 – Late last night, three leading Palestinian Human Rights organisations, Al-Haq, Al Mezan, and PCHR, represented by Emmanuel DAOUD, Attorney at the Paris Bar and the International Criminal Court (ICC), have filed a lawsuit with the ICC under the authority of Article 15 of the Rome Statute. This action follows other submissions over the years, including the open letter submitted by 101 associations and academics to the ICC Office of the Prosecutor on 19 October 2023, along with other global legal initiatives aimed at holding the State of Israel and Israeli officials accountable for their actions.
In this submission to the court, the claimants call for urgent attention to the continuous barrage of Israeli airstrikes on densely populated civilian areas within the Gaza Strip, the suffocating siege imposed on this territory, the forced displacement of its population, the use of toxic gas, and the denial of necessities, such as food, water, fuel, and electricity. These actions amount to war crimes and crimes against humanity, including genocide and incitement to genocide.
"There is no place for double standards in International Justice," said Emmanuel Daoud, who also filed a lawsuit with the ICC against Russian leaders for their war crimes against Ukrainians and obtained the issuance of an arrest warrant against President Putin. "Whether war crimes are committed in Ukraine or Palestine, the culprits should be held to account."
The file submitted to the ICC strongly urges the Office of the Prosecutor to:
Consider the inclusion of crimes against humanity, notably apartheid, and the crime of genocide, in the ongoing investigation into the situation in the State of Palestine.
Issue arrest warrants expeditiously for those suspected of these crimes within the Israeli political, military, and administrative apparatus, especially President Isaac Herzog, Prime Minister Benyamin Netanyahu, Defence Minister Yoav Gallant and others.

Over the past month, the relentless reports of more than 10,000 Palestinian civilian victims in Gaza, predominantly women and children, highlight the urgent need for swift action. Tragically, it is estimated that Israeli bombardment kills a Palestinian civilian every five minutes. "We implore the ICC to acknowledge its moral and judicial responsibilities and act decisively upon our communication," said Daoud.
For media inquiries, please contact: 
Attorney Emmanuel DAOUD
VIGO LAW OFFICE
+ 33 1 55 27 93 93
Prof. Noura Erakat
Human Rights attorney and Associate Professor, Rutgers University
+ 1.510.847.4239