Al-Haq Sends Urgent Appeal on Israel's Impunity and Shielding of an Israeli Soldier who Killed Eyad Al-Hallaq, a Palestinian Person with Disability, on 30 May 2020 in Jerusalem
Al-Haq Sends Urgent Appeal on Israel's Impunity and Shielding of an Israeli Soldier who Killed Eyad Al-Hallaq, a Palestinian Person with Disability, on 30 May 2020 in Jerusalem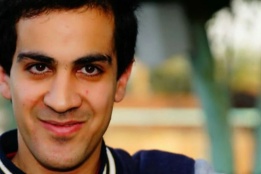 On 10 July 2023, Al-Haq submitted a follow-up urgent appeal to the UN special procedures on the shielding of Israeli perpetrators for the wilful killing of Eyad Khayri Al-Hallaq, a 31-year-old Palestinian resident of Jerusalem and person with disability, by Israeli occupying forces (IOF), in east Jerusalem.
On 30 May 2020, Eyad Khayri Al-Hallaq, a 31-year-old Palestinian resident of Jerusalem and person with disability, was shot and killed by the Israeli occupying forces (IOF) in the Old City of Jerusalem. Eyad suffered from an intellectual disability with autistic traits and physical disabilities that affected his hearing and movement. He was shot and killed as he was heading to Elwyn Centre, a day centre for youth and adults with disabilities, and thus "posed no threat to the lives of those around him at the time", as evidenced by Al-Haq's field monitoring and documentation. Indeed, a court document revealed that Israel's paramilitary border police chased Eyad down and shot four bullets at him "as he cowered next to a bin", hitting him twice.
The shooting and killing of Eyad by the IOF in an apparent extrajudicial execution and wilful killing, violates international human rights law and international humanitarian law, and may amount to an international crime giving rise to individual criminal responsibility. Further, Al-Haq notes that the Convention on the Rights of Persons with Disabilities is applicable to the occupied Palestinian territory, including East Jerusalem, noting that Article 11 of the Convention provides, that "States Parties shall take, in accordance with their obligations under international law, including international humanitarian law and international human rights law, all necessary measures to ensure the protection and safety of persons with disabilities in situations of […] armed conflict […]".
On 6 July 2023, the Jerusalem district court acquitted the border police officer charged with reckless manslaughter of the autistic Palestinian man. Not only the soldier was acquitted, but he "will also return to the force and go to a 'commanders' course in a few weeks". The court ruled that the accused faced a dangerous situation he dealt with by a split-second decision, and was acting in self-defence and "good faith" when he killed Eyad al-Hallaq, whom he believed to be an attacker, and added that this was "an integral part of military activity". Notably, the officer claimed that Eyad was a terrorist "because he was wearing black gloves and a black face mask- which was not unusual given that it was just a few months into the COVID-19 pandemic-"looked back as he was walking" and "was about to murder a woman" who turned out to be the teacher of the Eyad. Notwithstanding that she yelled at the police to stop and that he had "special needs", the accused went on and shot and killed Eyad al-Halla. The decision of the Jerusalem district court differs from the police investigation according to which "the officer had defied instructions to stop shooting and had acted in a 'reckless' manner".
This acquittal stands in sharp contrast with international human rights law which requires States to investigate and prosecute "potential cases of unlawful deprivation of life, meting out punishment and providing full reparation". In particular, States, "where they know or should have known of potentially unlawful deprivations of life", are under the obligation to "investigate and, where appropriate, prosecute the perpetrators of such incidents, including incidents involving allegations of excessive use of force with lethal consequences". Furthermore, this failure to enforce criminal law demonstrates once again Israel's unwillingness to investigate suspected war crimes and prosecute the authors, entailing the competence of the International Criminal Court to step in and take over pursuant to the principle of complementarity enshrined in Article 17 of the Rome Statute. For example, unwillingness to investigate may be inferred from the fact that "[t]he proceedings were or are being undertaken or the national decision was made for the purpose of shielding the person concerned from criminal responsibility for" war crimes.
In light of the above, Al-Haq calls on the relevant UN Special Procedures mandates to:
Publicly condemn the gross miscarriage of justice and Israel's failure to level up to its international obligations this acquittal represents;
Recognise institutionalised impunity for Israel's widespread and systematic human rights violations against Palestinians, including within Israeli judicial mechanisms, as forming part and parcel of Israel's apartheid regime of systematic racial oppression and domination over the Palestinian people as a whole;
Call out Israel's defunct legal system that sanitises war crimes and provides for the impunity of the perpetrators;
Call for international justice and accountability for widespread and systematic human rights violations committed against the Palestinian people, including suspected war crimes and crimes against humanity, by urging third States to activate universal jurisdiction mechanisms, as recommended by the UN Commission of Inquiry on the 2018 protests in the occupied Palestinian territory, and by calling for the immediate opening of a full, thorough, and comprehensive investigation by the ICC into the Situation in Palestine.
Please find the full urgent appeal here.