PHROC Submits Urgent Appeal to UN Special Procedures on the Deteriorating Health Conditions of Palestinian Political Prisoner Walid Daqqa
PHROC Submits Urgent Appeal to UN Special Procedures on the Deteriorating Health Conditions of Palestinian Political Prisoner Walid Daqqa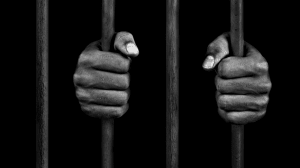 On 28 March 2023, the Palestinian Human Rights Organizations Council (PHROC) submitted an urgent appeal to the United Nations (UN) Special Procedures calling for the immediate release of Palestinian political prisoner Walid Daqqa; who was recently diagnosed with bone marrow cancer and facing imminent deteriorating health conditions due to Israeli Prison Services (IPS) policy of deliberate medical neglect.
Walid Daqqa, a 61-year-old Palestinian writer, activist, intellectual, and political prisoner from the Palestinian city of Baqa Al-Gharbiya, was diagnosed with a rare form of bone marrow cancer in 2022 and has been in dire need of urgent medical attention since then. Walid is one of 19 Palestinians who have been imprisoned for more than 30 years and one of 23 who have been incarcerated since before the Oslo Accords. Doctors have insinuated that Walid's health is deteriorating due to deliberate medical neglect by the IPS. Recently, in February 2023, he suffered a blood-clot-induced stroke but was denied an emergency hospital transfer. He was eventually moved to a medical centre 11 days later.
It is undeniable that the IPS played a direct role, if not an exclusive role, in the life-threatening condition of Walid. The IPS deliberately denied him access to his periodic blood tests, which were prescribed as early as 2018, as a form of punishment for a minor violation of proscribed prison conduct - smuggling cell phones into his cell. As an indictment of this behaviour, Walid's life sentence was summarily extended by two years, and he was prevented from being released in 2023, further exacerbating his already dire situation. Crucially, the instrumentalization of medical negligence as a tool to denigrate, demoralize, and punish Palestinian prisoners is emblematic of Israel's illegal and inhumane prison system.
Considering Walid Daqqa's rapidly deteriorating health, the grave threat to his life posed by his incarceration in a disease-ridden hospital and prison, the summary extension of his life sentence by two years on spurious charges, the enforced physical separation between Walid and his family during a life-threatening medical emergency, and the larger structures of illegality within which these inhumane aspects of Walid's incarceration operate, the urgent appeal urged the UN Special Rapporteurs to intervene immediately, and specifically to:
Urge Israel to immediately grant humanitarian release to Palestinian political prisoner Walid Daqqa and guarantee his right to life, health, and dignity; and to abide by its legal obligations, under international human rights law, in this regard;
Urge the Israeli Prison Services to ensure prompt access to advanced and timely treatments prescribed by medical specialists to Walid Daqqa, including a clean and infection-free environment, and access to donors and facilities for a bone marrow transplant;
Call for the immediate extension of prison and hospital visitation rights to Walid Daqqa's family, including wife, Sana' and daughter Milad, so they can visit Walid at Barzilai Medical Center;
Urge the International Committee of the Red Cross to raise compliance to the legal humanitarian obligations guaranteed under the Fourth Geneva Convention that enlists the rights of prisoners in occupied territories; and
Call on the international community and all High Contracting Parties to the Fourth Geneva Convention to fulfill their legal obligations towards upholding Palestinian human rights and enforcing the implementation of international humanitarian law.
Read the full urgent appeal here.