Palestinian Civil Society Calls on the UNGA to Take Immediate and Effective Action to End Israel's Apartheid Against Palestinians
Palestinian Civil Society Calls on the UNGA to Take Immediate and Effective Action to End Israel's Apartheid Against Palestinians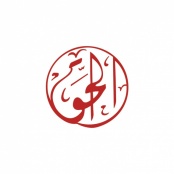 On Monday 19 September 2022, Al-Haq, as part of the Palestinian Human Rights Organizations Council (PHROC), endorsed a joint letter to Member States of the United Nations General Assembly, calling for action to dismantle, Israel's apartheid regime on both sides of the Green Line. The letter also launched an important resource website on global, Palestinian-led anti-apartheid work, www.AntiApartheidMovement.net
It has been 75 years since the United Nations launched its first Special Session on the Question of Palestine. Since then, Palestinians have been subjected to a system of forcible displacement, military occupation, and apartheid. In fact, the Indigenous people of Palestine has been resisting settler-colonialism for over a century. The UN has a legal and ethical obligation to end this multifaceted system of oppression that it helped create.
Despite adopting tens of resolutions over this period condemning Israel's grave violations of our inalienable rights as stipulated in international law, the United Nations has failed to implement these resolutions or to hold Israel accountable for perpetrating these violations. This has entrenched Israel's impunity and derailed efforts to achieve a comprehensive, just and sustainable peace in Palestine and the region. Last year, former UN Secretary General Ban Ki-Moon criticized the UN's failed approach to the question of Palestine, acknowledging that Israel has created a situation that "arguably constitutes apartheid."
Urgent international action is long overdue. In 2020, Palestinian civil society demanded that "all States and international organizations respect their legal obligations to cooperate to end Israel's illegal occupation, annexation and apartheid." It specifically called on the international community to revive UN mechanisms for investigating Israeli apartheid; prosecuting individuals and corporate actors involved in Israeli war crimes and crimes against humanity; banning arms trade and military-security cooperation with apartheid; and prohibiting trade with its illegal settlement enterprise.
Today, there is a growing consensus among human rights organizations and experts worldwide that Israel is indeed perpetrating the crime against humanity of apartheid. This includes Amnesty International, Human Rights Watch, and UN experts. Israel's leading human rights organization B'Tselem reached a similar conclusion in a report titled, "A regime of Jewish supremacy from the Jordan River to the Mediterranean Sea: This is apartheid."
The UN Special Rapporteur on the Human Rights Situation in the Palestinian Territories Occupied in 1967 (UN SR OPT) recently reported to the UN Human Rights Council (UNHRC) that had the UN Security Council (UNSC) "truly acted on its resolutions 40 or 30 years ago, we would not be talking about apartheid today."
To date, 12 states , from Asia, Africa, Latin America, and Europe, have addressed or otherwise condemned Israel's apartheid at the UNHRC and called for effective measures to dismantle it.[1] In a recent statement South Africa's Minister of International Relations and Cooperation, Naledi Pandor, said: "South Africa's view is that strong action to support Palestine must be taken by the UN and a committee on apartheid should be established under the auspices of the UN General Assembly to verify [it] meets the criteria."
Dismantling Israel's system of apartheid against Palestinians must be central to the UN's commitment to end racism, racial discrimination, xenophobia and related intolerance worldwide. As the South African majority had done in the past, today, Palestinians stand united in urgently calling on every State member of the UN during this UNGA 77 to:
Condemn Israel's apartheid system against Palestinians and call on the UNGA to adopt immediate and effective measures to dismantle it.

Propose or support a resolution reactivating the UNGA mechanisms against apartheid, including the revival of the Special Committee Against Apartheid, with a mandate towards eradicating apartheid anywhere it exists around the world beginning with Israel's apartheid against the Palestinian people.

Sponsor and/or contribute to a debate in UNGA committees, particularly the 3rd committee on human rights, on Israel's apartheid system and the revival of UN mechanisms to investigate and ultimately dismantle it.
The endorsing organizations include:
Palestinian Human Rights Organizations Council (PHROC)
Al-Haq
Addameer Prisoner Support and Human Rights Association
Al Mezan Center for Human Rights
The Center for Defense of Liberties and Civil Rights "Hurryyat"
The Jerusalem Legal Aid and Human Rights Center (JLAC)
Defense for Children International - Palestine (DCIP)
The Centre is an independent Palestinian human rights organization (PCHR)
Palestinian BDS National Committee (BNC)
Council of National and Islamic Forces in Palestine
General Union of Palestinian Workers
Palestinian Union of Postal, IT and Telecommunication workers
Palestinian Trade Union Coalition for BDS (PTUC-BDS)
Palestinian NGO Network (PNGO)
Palestinian National Institute for NGOs
Federation of Independent Trade Unions
Global Palestine Right of Return Coalition
Palestinian Bar Association
Palestinian Medical Association
Occupied Palestine and Syrian Golan Heights Initiative (OPGAI)
General Union of Palestinian Teachers
Palestinian Federation of Unions of University Professors & Employees (PFUUPE)
General Union of Palestinian Women
General Union of Palestinian Writers
Union of Palestinian Farmers
Grassroots Palestinian Anti-Apartheid Wall Campaign (STW)
Palestinian Campaign for the Academic and Cultural Boycott of Israel (PACBI)
Popular Struggle Coordination Committee (PSCC)
The Palestinian federation of New Unions
Civic Coalition for the Defense of Palestinian Rights in Jerusalem
Coalition for Jerusalem
National Committee to Commemorate the Nakba
Union of Public Employees in Palestine-Civil Sector
General Union of Palestinian Peasants
Union of Palestinian Charitable Organizations
Union of Professional Associations
Women Campaign to Boycott Israeli Products
Palestinian Economic Monitor
Union of Youth Activity Centers-Palestine Refugee Camps
Agricultural Cooperatives Union
National Committee for Grassroots Resistance
---
[1] Countries that addressed Israel's apartheid against Palestinians at the Human Rights Council between 2020 – 2022 include: Algeria, Indonesia, Malaysia, South Africa, Namibia, Venezuela, Iran, Pakistan, Lebanon, Luxemburg, Qatar, and Mauritania. Groups including the Organization of Islamic Countries and the group of Arab States have also made similar statements.