Israel's Ongoing and Systematic Smear Campaign against Al-Haq and its Staff Members
Israel's Ongoing and Systematic Smear Campaign against Al-Haq and its Staff Members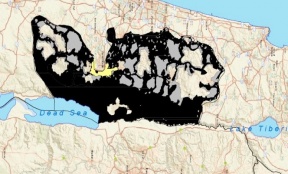 On 5 October 2020, Al-Haq sent a submission to the United Nations (UN) Special Rapporteur on the situation of human rights defenders in response to a call for input issued by the Special Rapporteur ahead of her upcoming report on the killings of human rights defenders, which will be presented at the 46th Regular Session of the Human Rights Council in March 2021. The submission focused on cases in which the Israeli occupying authorities, and government-affiliated organisations, have targeted Al-Haq and its staff members, including through conducting an organized and systematic smear campaign, incitement to racial hatred, hate speech, and death threats.
As a tactic to oppress and silence its opposition, and maintain its apartheid regime, and colonisation of Palestine, the Israeli government, including its official entities, individuals, and government-affiliated organisations, implements policies of domination of the Palestinian people, including by frequent and repeated smearing of Palestinian human rights organisations and defenders. The smear campaign attempts to construct a key narrative linking Palestinian human rights defenders with 'terrorism,' with the ultimate goal of delegitimising, undermining, controlling, and oppressing Palestinian human rights defenders.
In particular, the submission highlight how Al-Haq's work for international justice and accountability, including with regards to corporate accountability and the International Criminal Court, has been met with intimidation tactics, including arbitrary arrests, imposition of travel bans, office raids, incitement, hate speech, and death threats targeted at Al-Haq staff, including its general director, Mr. Shawan Jabarin.
In light of Israel's culture of impunity, Al-Haq reasserts the need for states to take effective measures to address and put an end to the root causes of Israel's widespread and systematic violations, including those with regards to human rights defenders. Overall, Al-Haq urged the Special Rapporteur to:
Examine Israel, as an Occupying Power, and the manner in which it is acting, notably through its Ministry of Strategic Affairs and government-affiliated organisations, to smear human rights defenders and activists, to restrict their work, deny their right to freedom of expression, and to threaten their lives, including on social media platforms; and
Urge Israel to immediately cease any and all practices and policies intended to intimidate and silence human rights defenders, in violation of their right to freedom of expression, including through arbitrary detention, torture and other ill-treatment, institutionalised hate speech and incitement, residency revocation, deportations, and other coercive or punitive measures.
Read the full submission here.