Al-Haq Receives the Gwynne Skinner Human Rights Award. Acceptance Speech by Shawan Jabarin
Al-Haq Receives the Gwynne Skinner Human Rights Award. Acceptance Speech by Shawan Jabarin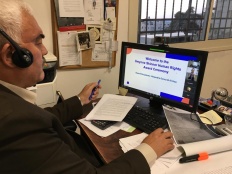 International Corporate Accountability Roundtable (ICAR)
2020 Annual Meeting
Gwynne Skinner Human Rights Award Ceremony
30 September 2020
Acceptance speech on behalf of Al-Haq
By
Shawan Jabarin

Thank you ICAR for organizing this great and important event.
First, let me congratulate our fellow recipient, Ms. Alejandra Gonza from Global Rights Advocacy.
It is an honor to receive this award on behalf of the Palestinian people and Al-Haq family, including its Board of Directors, General Assembly members, partners, friends of alhaq and its staff, past and present.
Al-Haq's journey into the area of Business and Human Rights, including corporate accountability, was no accident.
It is an evolution of our ongoing struggle to challenge the Israeli colonial policies being carried out under the cover of occupation and in spite of IHL.
Corporations have historically been used to achieve colonial conquest, and Israel's actions are not unique in this regard. Although, it has made its conquest multinational in nature with corporations from around the world participating.
As Israel is praised for its innovative nature, let's acknowledge that it is simply a 'refinement' of the art of colonization, so must we be innovative in how we challenge it.
In the modern era of globalization and IHL, Israel has managed to turn the protected persons living under occupation from a responsibility to a commodity.
From the captive population it controls to the captive market it creates; Israel has made its ongoing occupation of the Palestinian people into a profitable venture.
Rather than challenge these efforts, States are strengthening this economic incentive structure; many because they have their own oppression they need help maintaining.
That is why it is so important for organizations, like Al-Haq, Global Rights Advocacy and other members of ICAR to challenge not only, the corporate actors involved, but also the incentive structure that drives the involvement of the corporate actors.
One such example is the development of the UN database on businesses involved in the Illegal Israeli Settlement Enterprise. However, this development would not have been achieved without a collective effort, with ICAR and many of its members standing up to the pressure and joining in solidarity, because of principle.
This database should not only make the businesses uncomfortable, it should make shareholders and employees uncomfortable. More importantly, it should make the States where these corporations are based also uncomfortable, because it becomes more difficult to reconcile political rhetoric that says one thing, while allowing economic activity that says another.
This database also helps to inform the consumer. Isn't the saying in the free market, "let the market decide". Well, this database will also help "let the market decide" based on the information available, including involvement in perhaps the last remaining classical colonial endeavor in the world today.
That is why it is so important to continue to have your support and ensure the database continues to grow until the costs of involvement outweigh the benefits. Only then can we expect to see a horizon to the end of this on-going dispossession and oppression.
As the UN Guiding Principles mark the end of the first decade and begin another, it is important to remember that the "gaps" that Professor John Ruggie described, can never truly be closed so long as the colonization of Palestine continues, especially along business-lines.
I want to leave my last remark for Beth. I know how difficult this event must be for you, but I assure you that we will do everything we can to make Gwynne proud and carry on her legacy.
Thank you.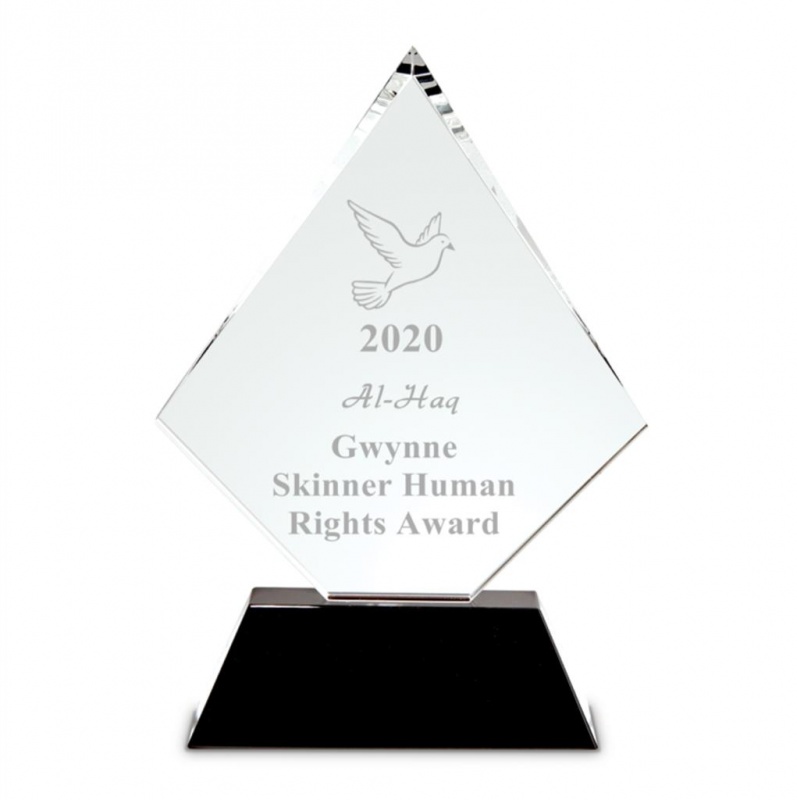 -END-