Al-Haq Report on Killings in 2019
Al-Haq Report on Killings in 2019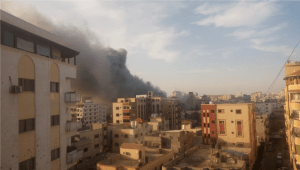 Israel's unlawful policies and practices against Palestinians continued throughout 2019, including impunity for violations of international humanitarian law and international human rights law, for wilful killing. In 2019, 137 Palestinians, including 28 children, were killed due to Israel's discriminatory, institutional and systematic policies and practices, which aim to repress and control the Palestinian population, through inter alia, unnecessary, disproportionate and excessive use of force and the lack of effective accountability and protection from settler violence. Further, four Palestinian political prisoners died due to Israel's policy of medical neglect.
Of the 137 Palestinians who were killed in 2019, two were Palestinian civilians who were killed by Israeli settlers, and the remaining 135 Palestinians were killed by the Israeli Occupying Forces (IOF). In at least two cases, the IOF hampered Palestinian attempts to evacuate the wounded before they died, in violation of international law standards.
In 2019, a total of 35 Palestinians were killed in the context of the Great Return March (GRM) protests. Of these, 20 Palestinians were killed after the Report of the United Nations Commission of Inquiry on the 2018 protests in the Occupied Palestinian Territory (OPT) had been released on 22 March 2019. Further, Israel launched two military offensives on the Gaza Strip in 2019, killing 25 Palestinians in the first offensive, which took place from 3 May 2019 until 5 May 2019, and 34 Palestinians in the second, which also lasted three days from 12 November 2019 until 14 November 2019.
Notably, 112 of the killed Palestinians in 2019 sustained wounds in the upper part of the body or sustained multiple injuries, including in the upper part of the body, signifying Israel's shoot to kill policy, while eight Palestinians died under the rubble of destroyed buildings. Further, Israel withheld the bodies of an additional 20 Palestinians in 2019, as it continued to withhold the bodies of 52 Palestinians since October 2015 until the end of 2019.
The following report contains a chart, which explains the details and circumstances of the killing of 137 Palestinians and the death of four Palestinian political prisoners in 2019, and a legal analysis section, providing a legal insight into a number of Israel's unlawful practices.
Documentary on 2019 Killings