A Time to Remember Solidarity and the Best in Humanity: Commemorating Rachel Corrie (10 April 1979 – 16 March 2003)
A Time to Remember Solidarity and the Best in Humanity: Commemorating Rachel Corrie (10 April 1979 – 16 March 2003)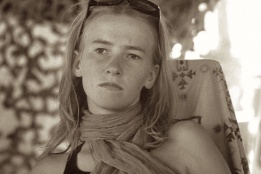 At a time when humanity's resolve is being tested around the world, Al-Haq would like to take the opportunity to remember a shining symbol of the best in humanity. On 16 March 2003, Rachel Corrie had her life cut tragically short by an Israeli bulldozer while standing in solidarity with the Palestinian people in the occupied Gaza Strip, far away from her own home in Olympia, Washington, USA. Today the people of Olympia, Palestine and around the world face a common challenge, in the COVID-19 coronavirus pandemic that will push the boundaries on the spectrum of what it means to stand in solidarity. History has shown us that, these difficult times can bring out both the best and the worst in humanity. That is why Al-Haq feels it is important to remember Rachel's sacrifice at this time.
Al-Haq would also like to recognize some examples within occupied Palestinian territory in the face of the current pandemic that can serve as examples of solidarity to others around the world. Such examples include, apartment owners forgoing the collection of rent from tenants or stakeholders in civil society and the private sector cooperating to provide paid leave to both mothers and fathers in order to alternate days staying home with their children during the current crisis. Although these examples pale in comparison to Rachel's sacrifice, Al-Haq hopes they will help us to remember how broad that spectrum of solidarity can be at this time. Although not everyone can be like Rachel, Al-Haq is confident that humanity will rise to the challenge thanks to the examples that she and others have provided throughout history.
In solidarity.
---
The views expressed herein are those of the author; they do not necessarily reflect the views of the Al-Haq Organization.