Al-Haq concludes an orientation course for EUPOL COPPS in the oPt
Al-Haq concludes an orientation course for EUPOL COPPS in the oPt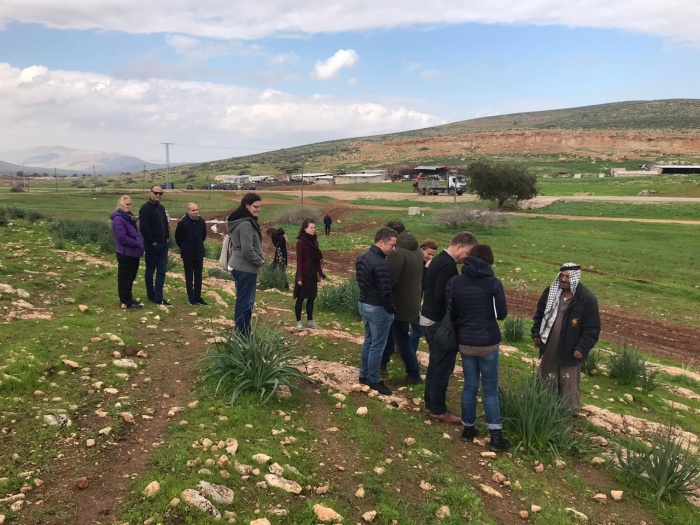 Al-Haq Center for Applied International Law has completed a three-day international law orientation course designed for #EUPOL_COPPS staff currently working in the Occupied Palestinian Territory (OPT). The course was held at the Al-Haq Center for Applied International Law in Ramallah, between 10- 12 February 2020, and was attended by 17 participants from different countries.
The orientation course included presentations by Al-Haq legal professionals and partner organizations Addameer Prisoner Support & Human Rights Association, on key legal issues in regards to the OPT.
The course included also input on international humanitarian law (IHL) and international human rights law (IHRL) and their application, in addition to an introduction to business and human rights. The course also addressed the human rights situation locally, and the violation committed by the Palestinian Authority.
The participants have an opportunity to visit the Jordan Valley, in which Al-Haq field researchers highlighted forcible transfer and access to natural recourses by Palestinians. The visit included al-Auja water spring, Al Jiftlik community and the Bedouin community Al-hadidya.