Yet another Palestinian civil society leader targeted by Israel: Addameer chairperson Abdullatif Ghaith receives ban from leaving the country
Yet another Palestinian civil society leader targeted by Israel: Addameer chairperson Abdullatif Ghaith receives ban from leaving the country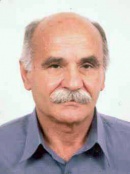 On 2 August 2012, Mr. Ghaith received a phone call from Israeli intelligence representatives requesting that he present himself immediately to Moskobiyyeh interrogation center in Jerusalem. Upon presenting himself the following day, Mr. Ghaith was ordered to sign an order banning him from travelling abroad. The ban, which is signed by Israeli Interior Minister Eli Yishai, will remain in place until 31 January 2013. The order claims that Mr. Ghaith constitutes a threat to "state security", although no evidence is given to support such claim.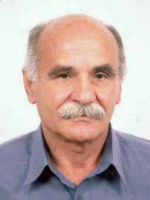 This is not the first time Mr. Ghaith has been targeted by Israel for his human rights activism. The current order banning him from travelling abroad is in addition to an existing ban that prevents him from entering the West Bank (as defined by Israel). This West Bank ban originally came into effect on 10 October 2011 for a duration of six months, although it was subsequently extended for an additional six months in April 2012 and is now due to expire in September 2012. Furthermore, since becoming Chairperson of Addameer, Mr. Ghaith has been held without charge or trial in Israeli prison under administrative detention on three separate occasions, lasting for six months on each occasion. His most recent administrative detention lasted from June 2004 to January 2005.
The continued targeting of Mr. Ghaith cannot be viewed in isolation but must rather be viewed within a much broader context of a systematic attempt by Israel to suppress Palestinian civil society and stifle Palestinian development, while strengthening Israel's occupation. Evidence of this repression can be seen in the increasing number of Palestinian civil society organizations that have been ordered to close, particularly in East Jerusalem, and the targeting of human rights defenders throughout the OPT. Other prominent members of Palestinian civil society have also been targeted in the same manner by Israel, such as the director of human rights organization Al-Haq, Shawan Jabarin, who has been banned from travelling abroad since 2006, with two exceptions this year in which his travel was highly restricted.
Human rights defenders are formally defined as persons who work, peacefully, for any or all of the rights enshrined in the Universal Declaration of Human Rights. Mr. Ghaith's life's work on behalf of political prisoners—inspired by his own experience as a prisoner—clearly falls within the category of a human rights defender, in that his activities are peaceful in nature and aimed at the promotion of human rights. According to Mr. Ghaith, "Israel considers every activity that tackles Israeli violations of human rights as a threat to state security. Israel wants its occupation to proceed without any accountability. This is not an issue of an individual; it involves all Palestinians."
The PCHRO strongly condemns the travel ban imposed on Mr. Ghaith and continued Israeli attempts to silence Palestinian civil society. The ban on Mr. Ghaith not only violates his fundamental human rights, namely his right to freedom of movement, but also disregards the special protections afforded to him as a human rights defender according to the United Nations General Assembly Declaration on human rights defenders.
The PCHRO therefore calls on the international community to intervene immediately with the Israeli authorities to lift all bans restricting Mr. Ghaith's freedom of movement so that he may continue to carry out his human rights work unimpeded. In particular, the PCHRO calls on the United Nations Special Rapporteur on the situation of Human Rights Defenders to intervene with Israel and raise the case of Mr. Ghaith and other Palestinian human rights defenders, such as Mr. Jabarin. The PCHRO also urges the European Union, especially the EU High Representative for Foreign Affairs and Security Policy, to act in accordance with its decision to "throw its full weight behind advocates of liberty, democracy and human rights throughout the world" by consistently bringing up with Israel its continued infringements of the special protections afforded to Palestinian human rights defenders, as well as calling for the lifting of the travel bans imposed on Mr. Ghaith and Mr. Jabarin.
The Palestinian Council of Human Rights Organizations:
Addameer Prisoners' Support and Human Rights Association
Sahar Francis
General Director

Aldameer Association for Human Rights
Khalil Abu Shammala
General Director

Al-Haq
Shawan Jabarin
General Director

Al Mezan Center for Human Rights
Issam Younis
General Director

Badil Resource Center for Palestinian Residency and Refugee Rights
Najwa Darwish
General Director

Defence for Children International
Palestine Section
Rifat Kassis
General Director

Ensan Center for Human Rights and Democracy
Shawqi Issa
General Director

Hurryyat - Centre for Defense of Liberties and Civil Rights
Helmi Al-araj
General Director

Jerusalem Center for Legal Aid and Human Rights
Issam Aruri
General Director

Ramallah Center for Human Rights Studies
Iyad Barghouti
General Director

Women's Centre for Legal Aid and Counselling
Maha Abu Dayyeh
General Director