Al-Haq submits formal objection to €1bn public contract for Hermes
Al-Haq submits formal objection to €1bn public contract for Hermes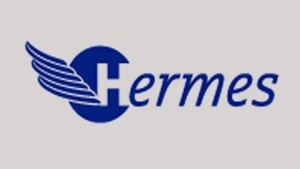 The Dutch civil society organisations Palestine Committee Nijmegen (also representing the Network Working Together for Palestine) and United Civilians for Peace (UCP) together with A Different Jewish Voice have taken similar initiatives to challenge the decision. A hearing of the Committee that decides the objection will be held on 31 October 2011.
VeoliaTransdev, as part of the Veolia group, is involved in the construction of a light rail tramway linking West Jerusalem to settlements in occupied East Jerusalem, which are illegal under international law. Such infrastructure helps entrench Israel's illegal annexation of East Jerusalem. Other companies within the Veolia group provide transport and services such as refuse collection to illegal Israeli settlements in other parts of the West Bank.
Commenting on the issue, Shawan Jabarin, Director of Al-Haq, said that the decision to award a contract to Hermes is tantamount to awarding a contract to the Veolia Group as a whole. "Given the important role played by the Veolia Group in the on-going violation of international law in the West Bank including East Jerusalem, one would have expected Stadsregio Arnhem Nijmegen to have exercised its discretion to award the contract to a firm that does not provide crucial infrastructural support for the continual violations of international law by Israel."
The case is part of Al-Haq's on-going efforts to ensure accountability for the many corporations that are involved in violations of international law in the OPT, and to enforce the legal duty that exists on third States to refrain from rendering assistance to Israel's violations of international law.
Al-Haq looks forward to the Committee's hearing of the formal objection and calls on the Committee to revoke the decision to award the contract to Hermes.
For more information please contact:
Shawan Jabarin of Al-Haq at 00972-2-295-4646 or at

[email protected]

.
Phon van den Biesen of Van den Biesen Boesveld advocates at 0031-652061266.
ENDS