Al-Haq Statement on World Health Day
Al-Haq Statement on World Health Day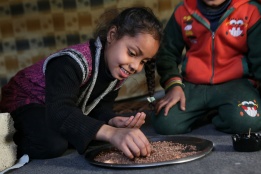 On World Health Day, Al-Haq draws attention to the lives of two young boys from Gaza who passed away in 2017 as a result of Israel's closure on Gaza and their inability to access health care. The cases are emblematic of Israel's disregard for the lives of Palestinians and the oppressive environment created by the occupation.
Ahmed Shubeir, 17, was born with congenital heart disease, for which he had received treatment in Israeli and Palestinian hospitals outside of Gaza since he was a child. In late 2015, it was determined that he would require surgery in Jerusalem. After several delays by the IOF, his surgery date was set for10 September 2016. Despite his deteriorating health condition, the Israeli Occupation Forces (IOF) banned him from travel under the guise of "security." In October 2016, Ahmed was summoned by the Israeli intelligence services. During a nearly seven-hour-long interrogation, Ahmed was stripped searched and had all of his medicines taken away from him. An intelligence officer said to him: "we know that your health condition is very difficult and we are ready to […] give you the best doctors in exchange for your cooperation with us." Ahmed refused to provide the officer with information about his neighbours, acquaintances, and family members, telling the officer that he preferred to die rather than to become a collaborator.
As Ahmed's condition continued to deteriorate, Ahmed's surgery dates were rescheduled by the hospital in the hopes that he would receive permission to travel. Instead, Ahmed's mother was summoned by the IOF. After being strip searched, the IOF offered her to become a collaborator in exchange for her son's treatment; she refused. Although human rights organizations and the World Health Organization intervened in Ahmed's case and urged Israel to allow Ahmed to travel, the travel ban was not lifted. Ahmed passed away on 14 January 2017.[2]
Ahmed's case is unfortunately not unique. Muhammad Habib, 7, had cancer and required treatment outside of Gaza. The Israeli Occupation Forces refused patient-companion permits out of Gaza for most of his family members although, as a child, it is an Israeli requirement that he travel with a companion.[3] Instead, the Israeli intelligence service made it clear to Mohammad's father that he would be the only person whom they would grant permission to accompany his son outside of Gaza for his treatment. Muhammad's father was troubled by the IOF's insistence that he be the one to accompany the child, and was concerned that the IOF intended to detain him or coerce him into collaborating in exchange for his son's continued treatment, a tactic that the IOF has regularly used. Muhammad's father informed the Israeli intelligence service that as the sole breadwinner for his family, he was unable to leave his wife and three other children. The IOF's position remained unchanged and no other family member received a patient-companion permit. As a result, Muhammad could not travel outside of Gaza, he could not receive the treatment he needed, and he died on 12 February 2017, two months before his 8th birthday.[4]
These stories, among many others, illustrate the hardships Palestinians face in accessing healthcare under the Israeli occupation. Israel, as Occupying Power, is obliged to treat the Palestinian population humanely, and with respect for their persons and their honor.[5] As a party to the International Covenant on Economic, Social and Cultural Rights (ICESCR), Israel is required under Article 12 to guarantee everyone the right to the highest attainable standard of health.[6]
More specifically, Article 12(2)(d) requires Israel, as a State party, to create conditions which would assure to all medical service and medical attention in the event of sickness, both physical and mental, including the provision of equal and timely access to basic preventive, curative, and rehabilitative health services.[7] Non-discrimination is central to this right.[8] This requires Israel to refrain from denying or limiting equal access to health services for Palestinians and to abstain from enforcing discriminatory practices of access to health as a State policy.[9] Al-Haq stresses that while Israel denies access to health care for Gazans, it has also impaired and, indeed, devastated the health care system there by its targeting of hospitals and other infrastructure during its attacks on the Strip, and by its 10-year closure which obstructs rehabilitation of the health care system.
Israel's actions in the cases of Ahmed and Muhammad, along with countless others, may constitute the grave breach of the Fourth Geneva Convention of "wilfully causing great suffering or serious injury to body or health." Accordingly, Al-Haq calls on the international community at-large to take effective action to end Israel's occupation of the OPT, and for States to fulfil their duties under international law.
---