Al-Haq Welcomes the Rescinding of US Executive Order 13928, Recalls the Necessity that the International Criminal Court investigate the Situation in Palestine
Al-Haq Welcomes the Rescinding of US Executive Order 13928, Recalls the Necessity that the International Criminal Court investigate the Situation in Palestine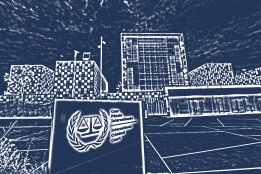 Al-Haq welcomes the rescinding by the United States, on 2 April 2021, of its Executive Order 13928 on 'Blocking Property of Certain Persons Associated with the International Criminal Court (ICC)', which had been utilised to place staff of the Court under economic sanctions and visa restrictions.
The Order had been implemented against the Court's staff in response to the opening of criminal investigations into the situations in Afghanistan and Palestine. The rescinding of the Order, while necessary, was accompanied by a restatement of the US policy opposing the International Criminal Court's investigation of Israeli crimes in Palestine.
As a State party to the Rome Statute of the ICC, Palestine has properly and fully consented to the exercise by the Court of its jurisdiction over international crimes committed on the territory of the State of Palestine. The February 2021 decision of the ICC's Pre-Trial Chamber affirmed that there is no obstacle in law for the Court to exercise such jurisdiction.
For victims of the occupation, the International Criminal Court represents a last resort for any chance for accountability or deterrence. The imperative for the Court to investigate the situation in Palestine arises in the context of decades of military occupation, structural racism, and the colonisation of occupied territory. Acting with impunity, Israeli forces are protected by a domestic legal system complicit in the violation of Palestinian rights.
As the ICC investigation proceeds, we call on third States and the international community to fully cooperate with the Office of the Prosecutor, to ensure the arrest and transfer to The Hague of persons investigated and accused of international crimes in occupied Palestine, and to prevent the further continuation of international crimes against the Palestinian people.