Palestinian, Regional, and International Civil Society Organisations Submit Written Statements to the UN Human Rights Council
Palestinian, Regional, and International Civil Society Organisations Submit Written Statements to the UN Human Rights Council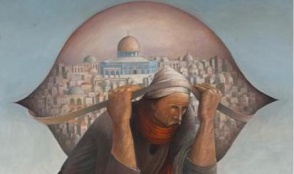 On 3 February 2020, a group of 14 Palestinian, regional, and international civil society organisations sent five written submissions on the human rights of the Palestinian People to the United Nations (UN) Human Rights Council ahead of its 43rd regular session, which will be held in Geneva between 24 February and 20 March 2020.
Addressing the Council under different agenda items, the organisations highlighted Israel's widespread and systematic human rights violations committed against the Palestinian people, including suspected crimes, which warrant international justice and accountability. The five submissions addressed Israel's illegal closure of Gaza, the systematic torture and ill-treatment of Palestinian detainees in Israeli interrogation centres, Israel's attacks on education in occupied East Jerusalem, the failure to release the UN database of businesses operating in Israeli settlements, and Israel's entrenchment of its apartheid regime over the Palestinian people as a whole.
In their statements, the organisations called for justice and accountability, including through the release of the UN database to provide a measure of transparency for Israel's illegal settlement enterprise, and the implementation of the recommendations of the 2018 UN Commission of Inquiry on the Great Return March in Gaza, in particular the Commission's call for an immediate end to Israel's illegal closure, which has made Gaza uninhabitable.
Read the joint written submissions to the UN Human Rights Council here: