Israeli Minister for Strategic Affairs Continues Attack on Al-Haq
Israeli Minister for Strategic Affairs Continues Attack on Al-Haq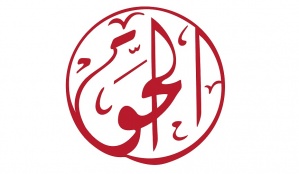 The Israeli Ministry of Strategic Affairs, led by Gilad Erdan, along with other institutions that operate under the guise of Israeli community groups, continues to target Al-Haq. In the most recent incident, 4IL published an inciting article accusing Al-Haq's eminent and internationally award-winning human rights defender and General Director, Mr. Shawan Jabarin, of "terrorism". Notably, 4IL is the Facebook page of Israel's Ministry of Strategic Affairs and calls on members to "be on the frontline of defending Israel".
The latest attack was initiated after Al-Haq marked its 40th anniversary, an event which brought together inter alia dozens of distinguished international diplomatic representatives, eminent academics and representatives from different United Nations and European Union bodies and offices and international organisations. Following the event, 4IL publicised allegations and misinformation against Al-Haq and its General Director, allowing for unfiltered defamatory comments on its public platforms. On the 4IL Facebook page, visitors launched into unconstrained hate speech against Al-Haq, while numerous uncensored comments called for the killing of Mr. Shawan Jabarin. Examples include: "When do we put a bullet in the head?", "Why do such people still breathe?", "Why has he not been liquidated?" These and many other comments fall under incitement and hate speech. The attack is the latest in a large-scale campaign against Palestinian and other civil society organizations working to promote and protect the rule of law and human rights standards for the Palestinian people. The campaign, which has been carried out for years by the Israeli authorities and other groups, is designed to silence Palestinian and other human rights organisations and frustrate their efforts to monitor and document Israeli violations, and ensure accountability, particularly for perpetrators of war crimes and crimes against humanity. The campaign has also targeted other actors, including UN mandate holders, who play a key role in exposing Israeli violations. Additionally, the campaign is designed to smear and intimidate human rights defenders and distract them from their core work towards promoting and protecting human rights standards and holding Israeli officials to account for international crimes, which fall within the jurisdiction of the International Criminal Court.
By silencing Palestinian civil society, Israel continues unabated its brutal and repressive prolonged 52-year military occupation of the Occupied Palestinian Territory, rapidly expanding the colonisation and de facto annexation of the territory, while denying the Palestinian people their inalienable right to self-determination and permanent sovereignty over natural resources.
Nonetheless, Al-Haq is committed to continue and intensify its work in the pursuit of justice through international legal mechanisms. Attacks and attempts of intimidation, including by creating an online public platform to send hateful messages, threats and death threats, will not waiver or compromise the work and focus of Al-Haq and its staff members.
Al-Haq calls on social media companies, particularly Facebook, Twitter and Google, to block 4IL as well as all Israeli sites, which incite violence and murder against Palestinians and Palestinian human rights defenders. Further, Al-Haq reminds corporations of their enhanced due diligence responsibilities to comply with their human rights obligations when supplying services in conflict affected areas. Following with great concern such media platforms, Al-Haq calls on the international community to stop Israeli incitement and put an end to such calls, which target Palestinian civil society, as well as other national figures and individuals. Al-Haq also calls on the United Nations Special Rapporteur on the situation of human rights defenders to intervene to stop the campaign of hatred against Palestinian human rights organisations, most notably the incitement to murder of Palestinian human rights defenders.
Al-Haq holds responsible the Israeli government, represented by the Minister of Strategic Affairs Gilad Erdan, for any actions and consequences that affect Al-Haq, its Director General, Mr. Shawan Jabarin, and its staff members.