Yasser Mahmud Lutfi al-Haj – Khan Yunis Refugee Camp
Yasser Mahmud Lutfi al-Haj – Khan Yunis Refugee Camp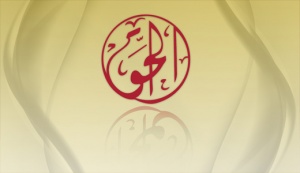 On Thursday 10 July 2014 at approximately 12:30 A.M., Yasser was at home with his brothers Omar, 20, Sa'd, 17, and Tareq, 18. His father Mahmoud Lutfi al-Haj, 56, came home with his mother Basimah Abdulqader Muhammad al-Haj, 48, and his sisters Asma', 22, Najla', 29, and Fatima, 12. They had been visiting his uncle who lives near their house.
After their return, Yasser went out to sit with his friends approximately 500 metres away from his home. None of his family members accompanied him. He sat with his friends for almost half an hour. During that time, Yasser heard the sound of Israeli reconnaissance and military aircrafts patrolling the skies over the area. Yasser and his friends were worried that the Israeli aircrafts would strike so they decided to go back to their homes.
At approximately 1:20 A.M., while Yasser was walking in the alleys of the refugee camp and almost 200 metres away from his home, he heard the sound of a very heavy explosion. He saw dense dust rising from the street where his home was located. He walked through a narrow street that led to his house. He tried to move on, but the dust was so dense that he could not walk or see anything. He thought that the Israeli occupying forces had shelled a neighbour's house in the area. Yasser stopped for a while, and then continued walking to his house. When he arrived, he was shocked to see that his house had been completely destroyed. He could not control himself. He started looking for his family members. He shouted and beseeched his neighbours to help him look for and rescue his family. In the meantime, his relatives, neighbours and residents of the area arrived. Yasser saw his uncle, Muhammad Abdulqader al-Haj, carrying his mother. Yasser ran after him, but his neighbours and relatives took him to the Nasser Hospital in Khan Yunis city.
At the hospital, a neighbour had accompanied Yasser to look for his family. Yasser moved around and asked about his brothers, sisters, father and mother. At one point, he saw his brother Tareq at the Emergency Section. Tareq was wounded and the doctors tried to save him. Yasser could not control his emotions. He grabbed his brother, and tried to pull him out. However, the doctors kept Yasser away and gave him tranquilisers so he slept until the next morning.
When Yasser woke up, his relatives told him that the Israeli occupying forces had struck his house. Six members of his family, including his father, mother, three brothers and three sisters, were killed. His sister Fida', 27 years old, is the only family left for Yasser. She was not at home at the time of the strike. Yasser confirms that the Israeli military aircraft targeted their house without any prior notice. (Al-Haq Affidavit No. 9780/2014)