Al-Haq Receives British MPs
Al-Haq Receives British MPs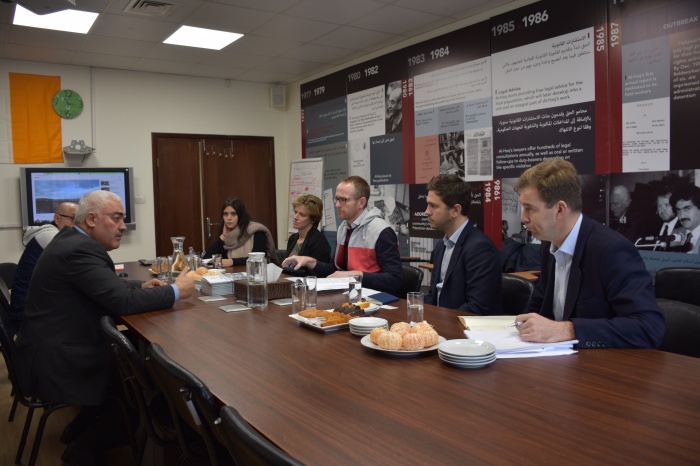 Ramallah - Al-Haq received today a delegation of British Members of Parliament, including Briti Tobias Ellwood, chair of the Defense Committee at the House of Commons, and MP John Lamont, the Scottish Conservative MP for Berwickshire, Roxburgh & Selkirk. The visit was organized by the Conservative Middle East Council, headed by Charlotte Leslie, a former member of the British parliament.
Shawan Jabarin, General Director of Al-Haq briefed the delegation on the latest political developments in light of the so-called 'deal of the century', and its detrimental impact on the fulfillment of the internationally enshrined rights of Palestinians. Jabarin also highlighted Israel's persistent violations of international law and international humanitarian law and its blatant disregard for Palestinian rights and livelihoods.
Jabarin discussed Israel's annexationist policy and the discriminatory measures imposed on Palestinians, designed to facilitate forcible transfer and the permanent annexation of palestinian land. Accordingly, Jabarin affirmed the urgent need for the engagement of the international community to hold Israel accountable to its violations of international law.
The meeting also addressed the internal Palestinian human rights situation and Al-Haq's role in monitoring and documenting and lobbying against all human rights violations, including those committed by the PA.