UN Special Rapporteur on freedom of expression urges authorities to respect the right to peaceful assembly
UN Special Rapporteur on freedom of expression urges authorities to respect the right to peaceful assembly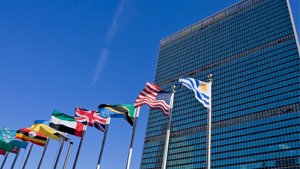 Mr. La Rue urged the Israeli military to respect the right to peaceful assembly and to ensure that use of force against demonstrators "be minimal and proportionate to the threat posed"; in that regard he reminded that tear gas canisters should never be fired directly at demonstrator. He also urged that in case of injury or loss of life when dispersing demonstrators, adequate investigations and sanctions take place.
The statement included an account of Mr. La Rue's visit to the village of al-NabiSaleh village on the day that Mustafa Tamimi was tragically killed. Mustafa was struck in the head by a tear gas canister, fired at close range by an Israeli soldier.
Mr. De La Rue also expressed concern about accounts of the Israeli military's use of live bullet ammunition to disperse demonstrators in the Gaza Strip; the censorship of school text books in East Jerusalem; and the rising pressure on the Arab minority in Israel to express themselves by means of legislation; as well as religious and assembly freedoms.
In his statement, Mr. La Rue criticized the restrictions on movement imposed on journalists and human rights defenders in the Occupied Palestinian Territory, making special reference to Mr. Jabarin Director of Al-Haq: "In particular, I would like to draw attention to the case of Mr. Shawan Jabarin, General Director of the human rights organisation Al-Haq, who has been banned by Israel from traveling abroad since 2006. I would encourage the relevant authorities to lift the ban in order to allow him to fully exercise his right to freedom of expression."
This echoes a recent call from Amnesty International, Human Rights Watch and B'Tselem which condemned the travel ban and called for its end, claiming that Israeli authorities were violating Mr. Jabarin's due process rights.
The UN Special Rapporteur reiterated at the end of his visit that 'all human rights are universal, indivisible, interdependent and interrelated, the right to freedom of expression only becomes a reality if everyone has equal opportunity to enjoy this right. Truly democratic societies are measured by their respect of human rights, and in particular the right to freedom of expression as a "facilitator" of all other rights'.
-Ends-