UN Report: Concrete measures needed to stop Israel's creeping annexation of the OPT
UN Report: Concrete measures needed to stop Israel's creeping annexation of the OPT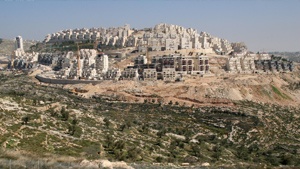 In particular, Al-Haq would like to highlight the following findings of the report:
Since the outset of the occupation, Israel has coercively constructed more than 200 settlements in the West Bank, including 14 in East Jerusalem, which now house more than 500,000 settlers. In the same period, the protected Palestinian population has been subjected to dispossession, evictions, demolitions, displacement, violence and intimidation by Israeli authorities and settlers in the West Bank;
The Israeli settlement enterprise refers to residential communities illegally established in the OPT and, fundamentally, the activities of successive Israeli governments that help to sustain, promote and expand the settlements. Israel's settlement policy has led to a discriminatory Israeli legal regime in the OPT that results in 'a system of total segregation between the settlers and the rest of the population living in the OPT';
Israel grants widespread impunity to settlers for acts of systematic violence that are intended to displace Palestinians from their land. This is emphasised by the fact that the Israeli legal system, including the High Court of Justice, does not offer Palestinian petitioners a credible avenue for recourse;
The report underlines that 'private entities have enabled, facilitated, and profited, from the construction and growth of settlements' and calls upon 'all Member States to take appropriate measures to ensure that business enterprises' contributing to Israeli settlements 'respect human rights in their operations'. The report also highlights the need to ensure products from settlements are correctly labeled.
Commenting on the report, Shawan Jabarin, General Director of Al-Haq said, "the international community has recognised the illegality of Israel's settlement enterprise for several decades without ever moving beyond condemnation. The challenge now is to ensure that the recommendations made by the Fact-Finding Mission are translated into concrete action. The real value of this report is that it highlights not just Israel's obligations to the Palestinian people but the responsibilities of private companies and individual States."
In 1979 a UN commission on settlements issued a report containing similar findings to those released yesterday. In the intervening period, Israeli settlements have expanded dramatically across the West Bank, including East Jerusalem. They continue to grow unchecked today. Through the establishment of the Mission, the UN Human Rights Council has demonstrated its willingness to address the international crimes inherent in Israel's settlement enterprise. It is now the responsibility of individual States of the UN to show real commitment to putting such violations of international law to an end.
We call on individual States and the United Nations to fulfill their legal obligations with regard to Israel's breaches of peremptory norms of international law. In particular, UN Member States must ensure that business enterprises do not contribute in any way to the Israeli settlement enterprise. Furthermore, Member States must not recognise as lawful the situation resulting from Israel's violations, including through the import of settlement produce, and take concrete action to ensure that the unlawful situation is brought to an end.
-Ends-