Three Killed in Great Return March (Reporting Period: 4 March 2019 – 17 March 2019)
Three Killed in Great Return March (Reporting Period: 4 March 2019 – 17 March 2019)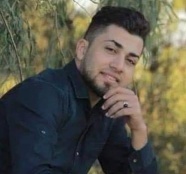 The Great Return March, which was initiated on the 30th of March 2018 with the commemoration of Land Day, witnessed a widespread use of excessive force and lethal force by the IOF, resulting in the killing of 197 Palestinians to date and 29,130 injuries[1]. Palestinians in Gaza have been peacefully protesting against Israel's prolonged occupation, the land and sea closure of the Gaza Strip and the decades of denial of the right of return. The IOF has responded to the peaceful protests by firing live ammunition, rubber-coated metal bullets and tear gas canisters. Children, disabled persons, journalists and on-duty medics wearing clearly-marked vests have been directly targeted by the IOF, despite having a special protective status under several human right treaties and international humanitarian law.[2] The disproportionate, excessive and unnecessary use of lethal force by the IOF, across the OPT resulting in the unlawful killing of Palestinians is becoming a "normal" daily recurrence, and gravely violates human rights law and international humanitarian law, amounting to war crimes and crimes against humanity prosecutable at the International Criminal Court.
1. Killing of Three Peaceful Protesters in the Great Return March in Gaza
Bassam Sami Othman Safi, 22
On the 22 February 2019, at approximately 4:00 p.m. Bassam Safan Safi, 22, was hit with a tear gas canister, fired by the IOF, near al-Awda refugee camp in Khuza'a village, east of Khan Younis. Three Israeli military jeeps behind the fence, situated close to a military barracks, were firing live bullets and tear gas canisters at the demonstrators. The Palestinian demonstrators were peacefully protesting, with some igniting tires. Bassam was standing amongst a group, approximately 150-200 meters from the fence when a tear gas canister hit the left side of his head. A large section of the tear gas canister became lodged inside his head with tear gas emanating from it. As a result, Bassam sustained very serious injuries, including fractures to the skull and bleeding in the brain, and eventually succumbed to his wounds on 11 March 2019 at approximately 3:50 p.m. at the Gaza European Hospital.[3]
Tamer Khaled Arafat, 22
On 8 March 2019 at approximately 5:25 p.m. Tamer Khaled Arafat, 22, was hit in the head with a live bullet fired by the IOF as he was standing 50 meters from the fence. He was standing and watching the demonstrations among tens of other protestors by the Red Tower, situated to the east of the village Al-Shouka, east of Rafah near Al-Moudah camp. Israeli soldiers standing behind sand barricades, along with two Israeli militaray jeeps responded by firing live ammunition and tear gas canisters at the protestors, causing injuries and suffocating the gathered Palestinians there, one of whom was Tamer Khaled Arafat. Paramedics immediately came to his rescue and transported him to the Ministry of Health's medical outpost in Al-Awda refugee camp. He was then brought to the Gaza European Hospital, where he was pronounced dead at approximately 6:30 p.m.[4]
Saif Al-Din Zeid, 14
Night confusion activities[5] were taking places on 6 March 2019 to disturb Israeli soldiers stationed behind the fence in the area of Malkeh, east of the Zayotun neighbourhood, east of Gaza city. They were igniting tires and throwing stun grenades and molotov cocktails. A group of demonstrators were standing approximately 200-300 meters away from the fence, waving Palestinian flags and holding posters with portraits of the deceased, without taking part in the activities of the unit. Saif Al-Din Zeid, 14, was standing amongst them at the distance of 300 meters away from the fence, holding a portrait of 14-year old Yusuf Al-Daya who was killed two weeks earlier by the IOF. Although he did not partake in any active part in the protest, he was shot in the center of his head at approximately 9:20 p.m. by Israeli soldiers. Fellow protestors carried him to an ambulance which arrived 15 minutes later at Al-Shifa Hospital. On 7 March 2019, at approximately 00.40 a.m. he was pronounced dead.[6]
2. Legal Analysis
Israel, as Occupying Power is obliged to protect the life and health of the protected occupied population as required under the governoring international humanitarian and international human rights law frameworks. Given that there has not been an escalation into active hostilties, the law govering the policing of the protests remains international human rights law, applying the law enforcement paradigm.
Under Article 6 of the International Covenant on Civil and Political Rights, Israel is obligated to protect the right to life of the occupied Palestinian population in Gaza, and not use lethal force unless absolutely necessary in defence of an imminent threat to life. Notably, Bassam Safan Safi, Tamer Khaled Arafat and Saif Al-Din Zeid succumbed to wounds inflicted in the head, indicating the IOF's deliberate targeting of the upper body. In two of the above mentioned cases, high-velocity firerarms were used against the unarmed protestors, amounting to an excessive and disproportionate use of force. Critically, none of the victims were carrying weapons or showing any signs of aggression and were standing between 50-300 meters away from the fence.
The targeting of unarmed civilians represents an unnecessary, disproportionate and excessive use of force and lethal force which may amount to the grave breach and war crime of wilful killing, a crime incurring individual criminal liability at the International Criminal Court (ICC). Further, the Report of the UN Commission of Inquiry (CoI) on the 2018 protests in the OPT[7] conlcuded that the killings during the Great Return March may amount to war crimes and crimes against humanity and recommended the submission of the CoI portfolio to the ICC. Al-Haq urges the High Commissioner for Human Rights to immediately refer the dossier on alleged perpetrators prepared by the UN Commission of Inquiry to the International Criminal Court, while reiterating its calls on the Office of the Prosecutor of the International Criminal Court to immediately open an investigation into the situation in Palestine since 13 June 2014, and to investigate and prosecute suspected war crimes and crimes against humanity committed by the IOF in the context of the Great Return March in the occupied Gaza since 30 March 2018.
[1] "Situation Report, Occupied Palestinian Territory, Gaza, 01-28 February 2019", World Health Organization, p. 1, www.emro.who.int/images/stories/palestine/documents/WHO-Health-Cluster-Special-Sit_Rep-_1-28_Feb_2019.pdf?ua=1
[2] To see more cases:
"Great Return March Continues: Person with Disability and Journalist Killed in the Line of IOF Fire", Al-Haq, 05.05.2018, www.alhaq.org/documentation/weekly-focuses/1226-great-return-march-continues-person-with-disability-and-journalist-killed-in-the-line-of-iof-fire
"Two Palestinians Killed, including a Volunteer Paramedic, during 20th Great Return March Protests", Al-Haq, 13.08.2018, www.alhaq.org/advocacy/topics/gaza/1294-two-palestinians-killed-including-a-volunteer-paramedic-during-20th-great-return-march-protests
"Great Return March: Four Killed, including a Child, and 295 Injured in 11th Week of Peaceful Protests", Al-Haq, 10.06.2018, www.alhaq.org/advocacy/topics/gaza/1269-great-return-march-four-killed-including-a-child-and-295-injured-in-11th-week-of-peaceful-protests
[3] Al-Haq affidavit no. E/119/2019, given by Mazen Soliman Qdeih, a resident of Abasan al-Kabira District: Khan Yunis, on 12/3/2019
[4] Al-Haq affidavit no. E/120/2019, given by Saed Emad Al-Khatib, a resident of Rafah, on 12/3/2019
[5] Organized by the "Night Confusion Unit", normally includes organizing and taking part in protests during the night by igniting tires, sending fire balloons and exploding primitive sound bombs, while chanting national slogans very loudly through speakers to disturb settlers surrounding Gaza.
[6] Al-Haq affidavit no. E/113/2019, given by Mohamed Hassan Aida, a resident of Al-Sabra District District: Gaza, on 11/3/2019
[7] "Report of the detailed findings of the independent international Commission of inquiry on the protests in the Occupied Palestinian Territory", UN Human Rights Council, A/HRC/40/CRP.2, 18.03.2019, www.ohchr.org/EN/HRBodies/HRC/RegularSessions/Session40/Documents/A_HRC_40_74_CRP2.18March.pdf